More pics from "home".
My mom is a quilter and creates beautiful quilts for her friends and of course family when it is our lucky turn to get one! This one isn't for me however it really could be. It is done completely in my favourite colour of purple. The person who it is for also adores purple. She is going to be thrilled with this! When my mom was trying to show me the girls wanted to help model, Mylee especially.
A little ruby cav and a beautiful purple quilt. Can't get much better than that! 🙂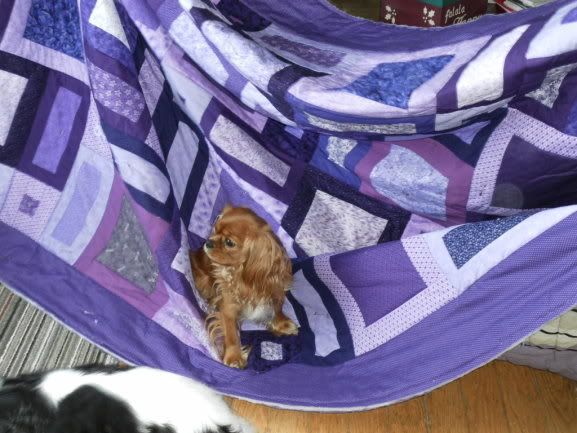 How the grass get's cut on the farm! 1939-1941 Antique Alis Chalmer's "B" Tractor, and our "farm" dog Riely an 11 year old German Shepherd

Acres to run, the girls take full advantage. Facing one of our hay fields.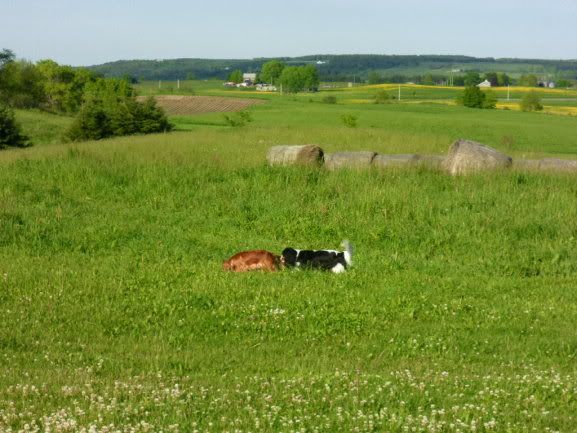 Zo – Ear's flying across the front yard.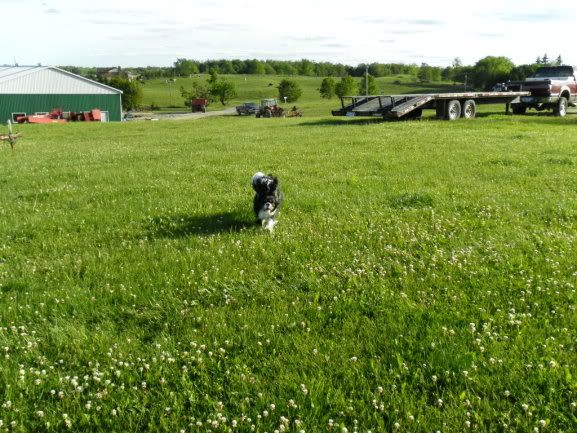 Zo – Looking content and thoughtful in the hay field

Riely on duty keeping a watchful eye. He does a wonderful job of protecting the farm.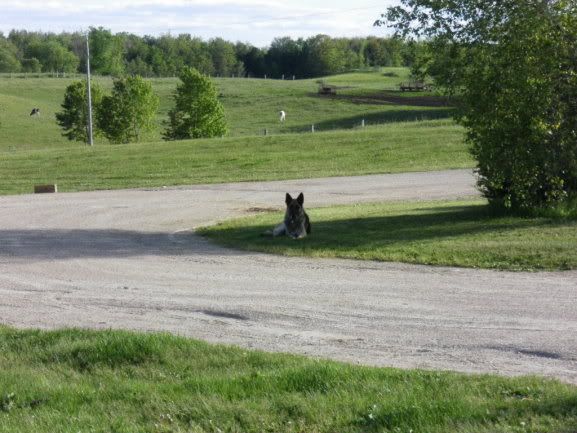 Princess Mylee looking pretty on the back deck.

Birch tree

One of the barn cat's snoozing on Grandma's John Deere Gator.

Still kicking myself for not bringing my proper camera!