We wish everyone a Happy Canada Day! Have a wonderful and safe long weekend.
We will be doing some of this,

and a lot of this,

The week here has been insane. School is…kicking my ass. My college decided to compress our summer semester. It will be incredible when I finish my program a month earlier than anticipated.. until then I reserve every right to complain. It has been a wild ride.
Even Zo is feeling sorry for me.
Here is our update on an incredible weekend.
Last weekend was our annual Cavalier Fanciers of Southern Ontario specialty show. This year CFSO was held in combination with the Eastlake Cavalier Club's specialty show. It meant for a full weekend of beautiful dogs and friends.
Most years I go to the show camera in tow and take a ton of pictures. This year I decided I wanted to watch as much as possible. Watch the dogs, watch their movement, and just enjoy the show. I really did enjoy the show but I'm now regretting not taking my camera.
Thank you to Debbie Souch and Lisa Lott (Wug Cavaliers) for capturing some amazing moments at CFSO and Eastlake shows. All photos taken this weekend are courtesy of Debbie Souch – Bark'n About
Debbie caught my new all time favourite picture of Molly in the ring. Isn't she gorgeous? (biased yes I know)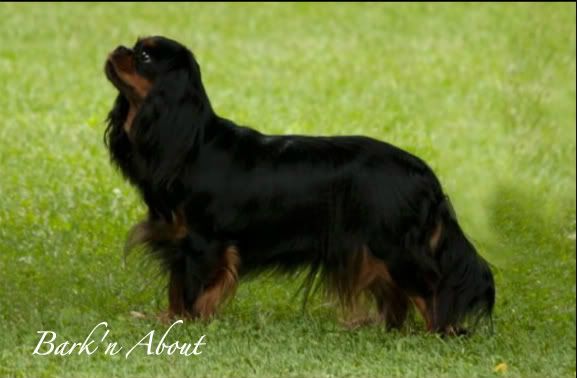 Full results of the day can be found on the newly re-launched CKCSCC website. Eastlake HERE, and CFSO HERE.
Princess Molly and I had a fabulous weekend. She showed well for me winning her class on Saturday, and losing to a beautiful tri girl on Sunday. Molly's class was small but the girls in it were both beautiful and being shown by my friends. It truly didn't matter which one placed first.
Jem – CH. Burbrook's Opal at Jewelcroft and our Zoey's mom won best veteran bitch on Saturday's specialty. She is 7 years old and was shown by a 12 year old girl who owns Zo's half brother.

Cassie winning best puppy at the Eastlake specialty on Saturday. Isn't she cute?

This was her in September when she decided to be born on CKCSCC National Speciality show weekend. You can read about that weekend HERE.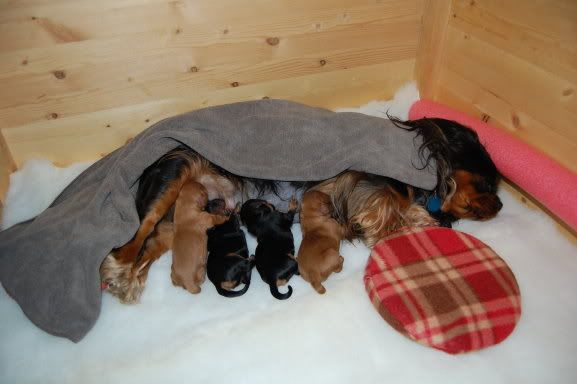 A beautiful ruby boy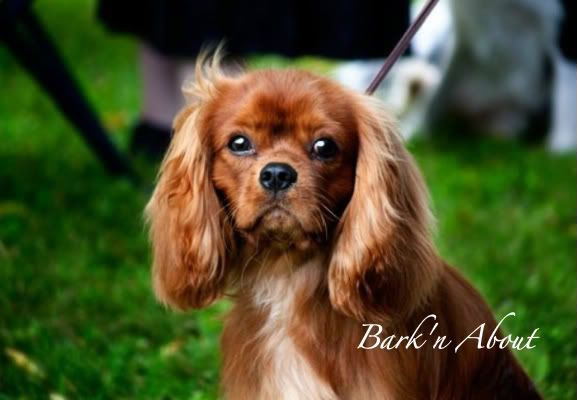 And just when I thought the weekend couldn't get any better…
is now hanging in my front hall.
A huge thank you to Barbara Bond – Revelry Cavaliers for both painting and donating this incredible picture. I am over the moon thrilled about winning it.