My little red monster turned 3 today! It is hard to believe that it has been that long, and at the same time it feels like she has been here forever. Mylee is very special to me and I am so thankful to have her in my life. I appreciate every day that her breeder entrusted her into our care.
She is completely different from her older tri sister. If you looked up Princess in the dictionary you would definitely see Mylee sitting gracefully on her throne. She prefers to survey her subjects from up high, and have them dancing to her tune in no time at all. I don't mind being bossed around by a little red dog. 🙂
She is 100% completely in love and devoted to me. As far as she is concerned she should be my one and only. If I am sitting down, she is on my lap. If I am cleaning the house, she is my little shadow. She started my love of whole colours and will be my complete inspiration as I move into a future of hopefully breeding beautiful healthy whole colour cavaliers. You really have no idea what you are missing until you have a whole colour in your life. They really are a whole new world!
For her birthday the Princess would definitely want an entire blog post featuring her and her pictures. Of course as her faithful subject I will gladly oblige. I picked out some pictures I've taken over the past three years. I definitely enjoyed going back through some of them.
The sweetest little ruby girl.

Right from the start she was hard to take pictures of!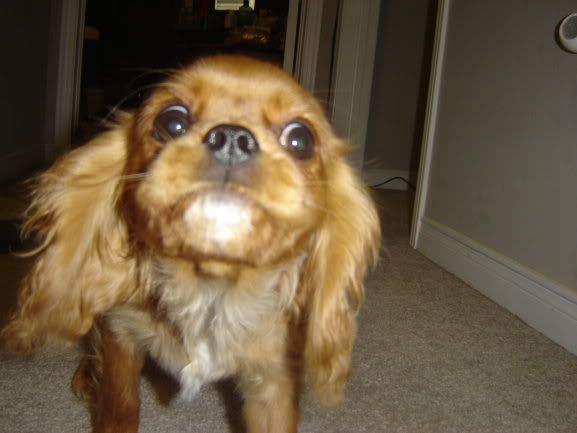 At less than a year old she had already decided that male cavaliers were wonderful, and they were especially fun to flirt with.

She is a wonderful friend to all of the cavaliers who have visited. She takes her job of being the official welcoming and comfort committee very seriously.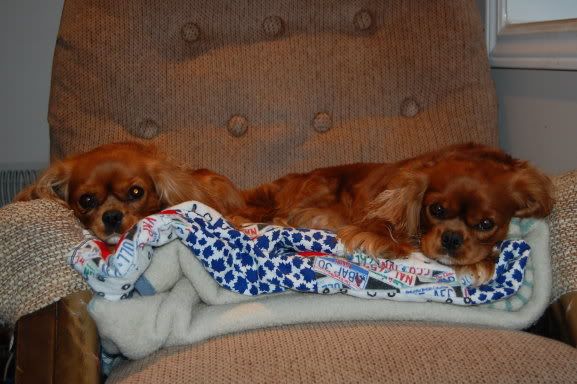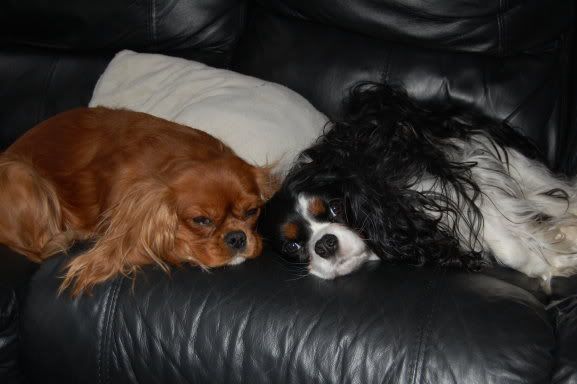 She can be a vicious little hunter and after the sun goes down is very demanding to go outside every 15-30 minutes. After all when it is dark is the best time to hunt! Her total is 2 bunnies, 3 mice, and several "almosts" on those evil chippies(squirrel's).

She loves to wrestle with Zo on the rug. Known as "wrestle mania" around here. She would consider herself a Indianapolis Colts Fan. Go COLTS Go! Football and wrestle mania often happen together at the same time.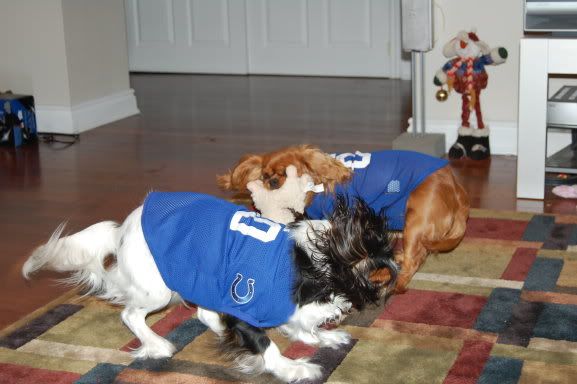 More often than not, my little red Princess can be found doing what she does best. Loving and cuddling with her favourite person in the entire world… Me.

We celebrated today with another of her favourite things. A big knuckle bone just for her. I think the Princess approves.