Around here Halloween has been everything from dress up and humiliate the dogs, to having a doggy Halloween party, to just staying home and handing out candy. In London I had some wonderful local doggy friends that I met through the North London dog park. We'd meet every afternoon in the rain, snow or shine and let our dogs have a wonderful playtime together. It was great socialization for the dogs, and me too! I really miss them living here in Milton, and I especially miss them at times like this when we had specific events that make me think of them.
I was looking back through the last few Halloween years with the dogs and realized I have quite a few fun pictures to share. I also spent most of tonight torturing my guys by dressing them up. Miss Molly is visiting for a few days so that I can get some show training in with her. So she got to be subject to doggy torture as well. I'm still having trouble getting pictures of her. Her dark colouring makes her really hard to photograph!
Tomorrow they will be going as Toronto Maple Leaf fans. Kids love seeing them dressed up and they love to say "hi" on Halloween night. From safely behind an x-pen of course. The Halloween decorations are up, the candy is purchased.. now fingers crossed that we get some trick or treaters!
Zo as a Caterpillar – Not quite a year old and her first Halloween! This is also one of my all time favourite pictures of her.

Mylee's first Halloween as a Lady Bug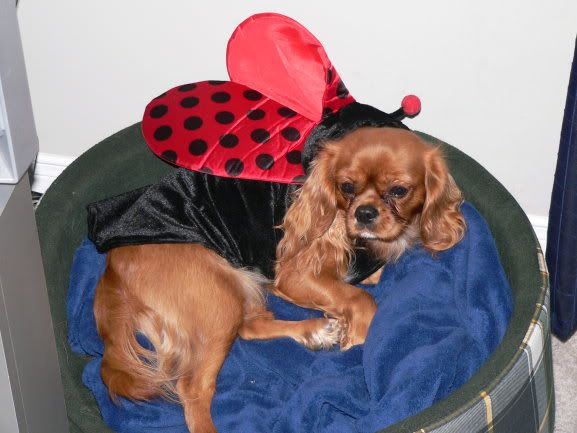 Zo was a bunny.

We had a wonderful dog park Halloween party at my house in London due to the rain. It was our last get together there before we moved to Milton
Charlie went as Batman, Tyson was Robin but I don't seem to have a good picture of that!

Crystal drank too much Pomtini, a police woman should know better!

Zo's bestest pal Bella the beagle. Bella taught Zo how to be a true Beagle and sniff out every treat, and beg for cookies with the best of them. Zoey really misses hanging out with Bella and I miss her Mom!

From tonight, My little Toronto Maple Leaf Fans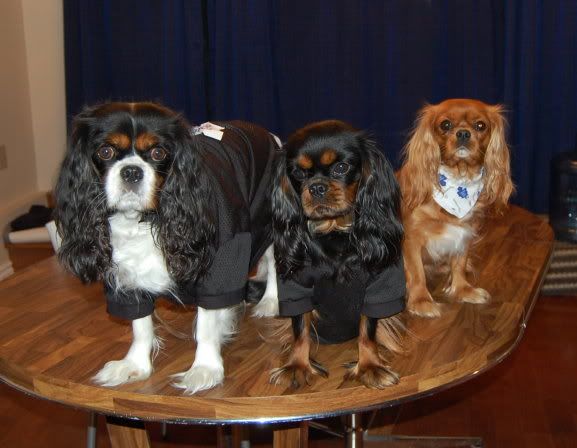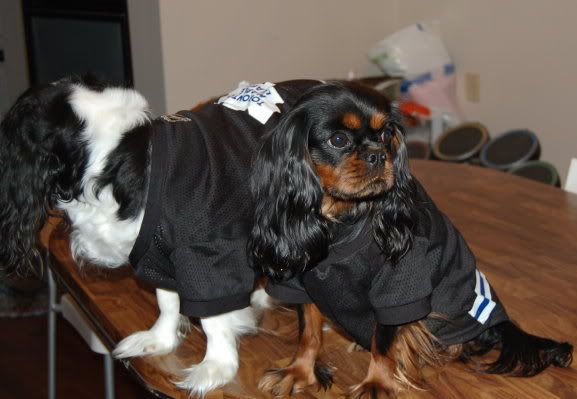 Mylee looking very scary!

Mylee the pro at modelling. If you sit really still it is over really fast. These two haven't mastered the art of doggy modelling yet!

A dress, are you kidding me?

Our lights outside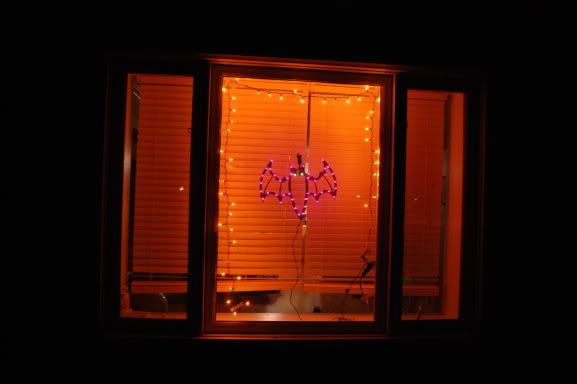 Happy Halloween everyone!