We wanted to write today and wish a very special Happy Birthday to Reese. (Ch. Burbrook Rebecca's Last Fling) Reese turned seven years old yesterday and was bred by Peggy Wallace, and owned by Karen Murray at Mysticmoon Cavaliers. Karen completed her Canadian Championship with Reese and later she went on to have beautiful wholecolour offspring. She is now living the spoiled retired life with Barb and Dorothy Penney.
Reese is the dam to our Molly, Becky at Bark'n About, and their beautiful sister Sammie. Molly, Becky, and Sammie all have their Mom to thank for their wonderful spunky temperament, incredible athleticism, and true zest for life.
I mostly wanted an excuse to show off some really nice pictures that I took of Reese at handling class last Monday night. A birthday makes for a wonderful excuse!
I hope that Reese celebrated by having a special cookie or a cream puff of her choosing. This princess of course knows how to help herself!
Happy Birthday Reese!
To many more birthdays and cream puffs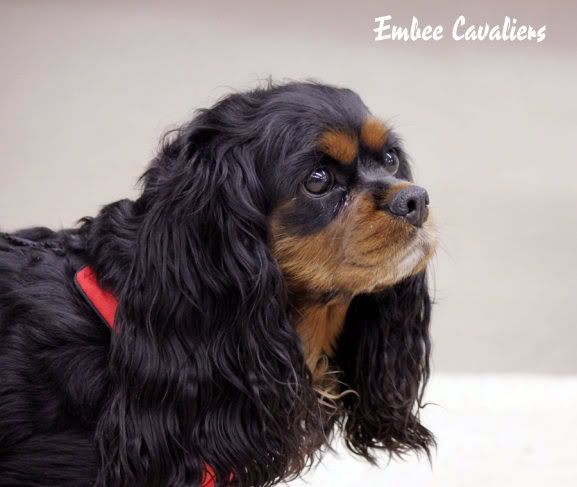 Beautiful girl