After dinner tonight Zoey decided it was time to pick the winners for our drying coat giveaway.
If you are wanting some grooming tricks and tips make sure to check out the comments on the bottom of the post. We had some wonderful suggestions submitted, many of which I am going to try out myself! Thank you so much to everyone who contributed.
Ready when you are!

Searching for her first winner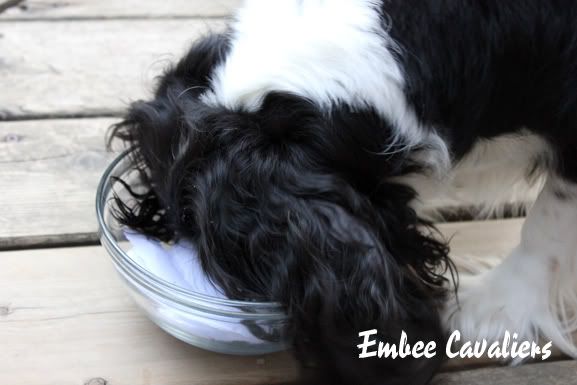 Found it!

Our first winner is CK – Congrats!

Zoey's second winner…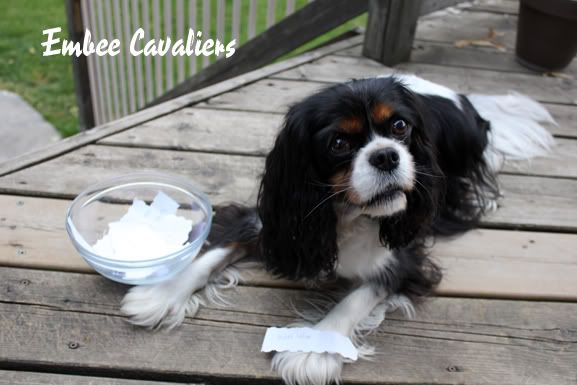 Congrats Kari Wise!

Zoey decided she wasn't done yet and wanted to draw one more name…shes been watching me make cooling coats all week for our friends and wanted to share one. Zoey wins.
Our final name

Congratulations Charleen on your new cooling coat!

CK, Kari, and Charleen, please email me the measurements for the dog you wish to fit. embeecav at gmail dot com
– head to tail measurement
– neck measurement
– chest measurement, taken from behind the front legs
– approximate weight of your dog
Its taken me several months and too many hours of trial and error to count… but I finally have succeeded at making a pattern for drying coats, and cooling coats that I am thrilled with, and I can't wait to share them.