On Sunday, Molly's half sister Nika gave birth to 5 beautiful puppies. 3 boys and 2 girls. All are doing incredibly well. They love to eat!
Nika was offered to me on a breeding lease by her owner and breeder Norma Moffat (Brinklow Cavaliers). Although the timing completely sucked, and it was never my intention to have two litters so close together, opportunities are funny things….they always seem to present themselves when you least expect them.
Thank you so much to Norma and Lang for trusting me to whelp and look after their beautiful girl. She's a joy to live with and we are very much enjoying her time here.
Poor Nika was very big and uncomfortable! This is two days before she delivered.

Only a few days old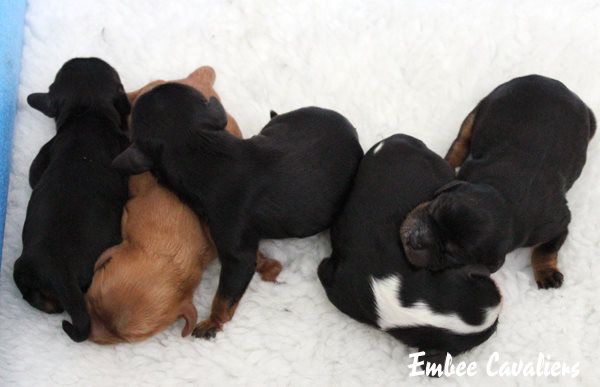 Ruby boy

Black and tan boy affectionately known as "Fatboy"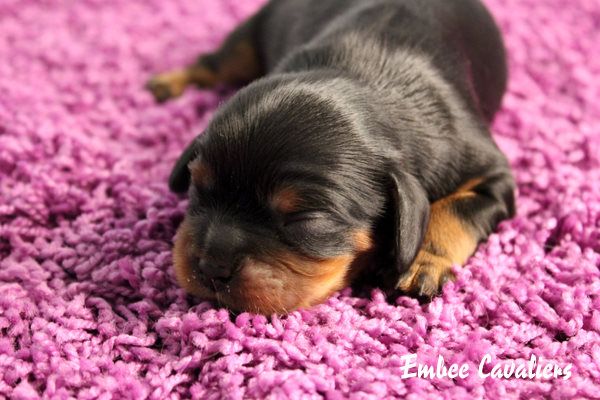 Tri boy. Nika was bred to a black and tan dog but both of them carried the parti colour gene so we knew having a parti colour was possible. He does look kind of funny in with his whole colour siblings but his little white feet and pink toes are adorable.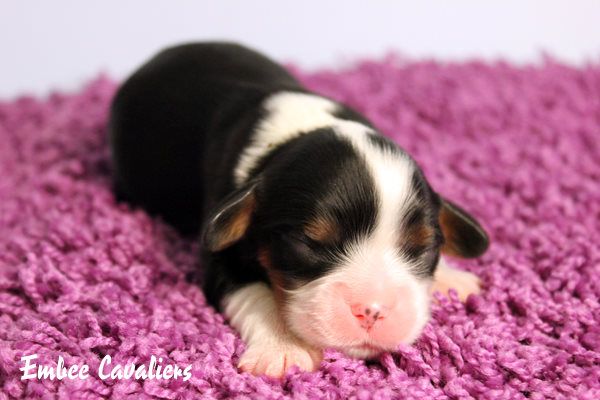 Black and tan girl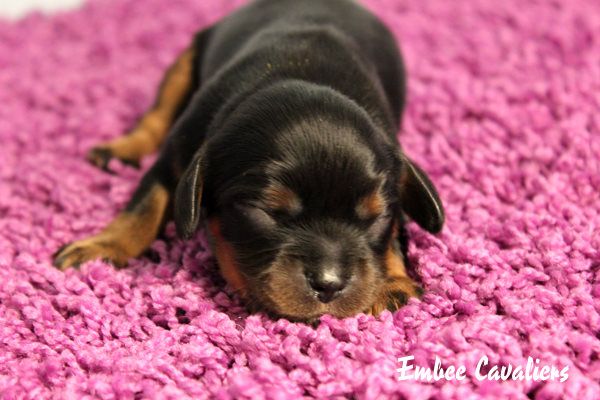 Another black and tan GIRL!

Nika feeding her little ones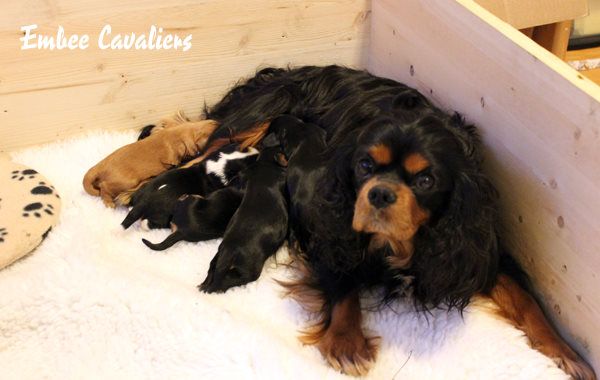 This is a funny picture I shared on Facebook the other night. Nika adores playing fetch. She thinks balls are the greatest thing ever. Much to our other crazy ball dog in the house (Zoey), Nika has taken to gathering up every ball she can find and putting them in with her babies. She always neatly arranges her babies on one side, and her precious balls on the other.

No Loki and Kismet pictures tonight but they are both doing really well too. We'll have lots more puppy pictures to share in the next few weeks. I hope no one minds!