Happy Birthday to our beautiful Zoey!
It doesn't seem very long ago that I was contacting breeders looking for a tri-colour puppy for a pet, and getting absolutely no where.
Too young, too far away (inquiring from Yellowknife), too picky on colour, too many questions, nosey about health testing (some things never change).. I definitely was not the easiest pet owner to work with! Fortunately for us, we connected with Bonnie Sands at Jewelcroft Cavaliers and our lives have been under Zo's tight rule ever since.
Zo, her brother Winston and beautiful Mom Jem. (Photo courtesy of Bonnie Sands and the CKCSCC Yearbook)

With this face I should have known we were in trouble.

Zo at 4 months with Riley. Riley was so good with the Cavaliers

So stinkin' cute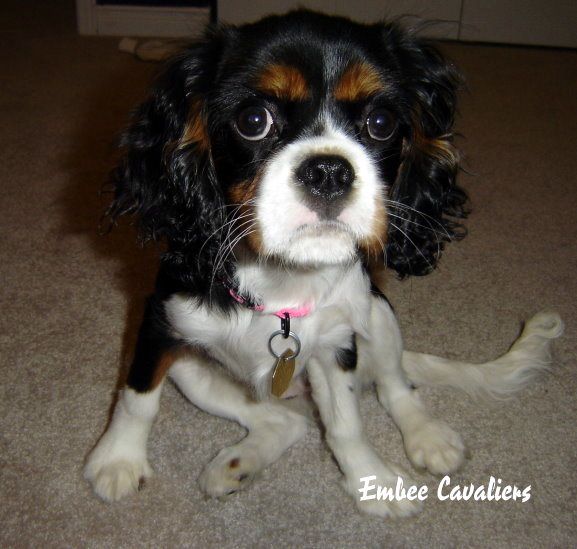 Almost a year old on her first Halloween

We're very glad Zoey weighs 18lbs and not 80lbs!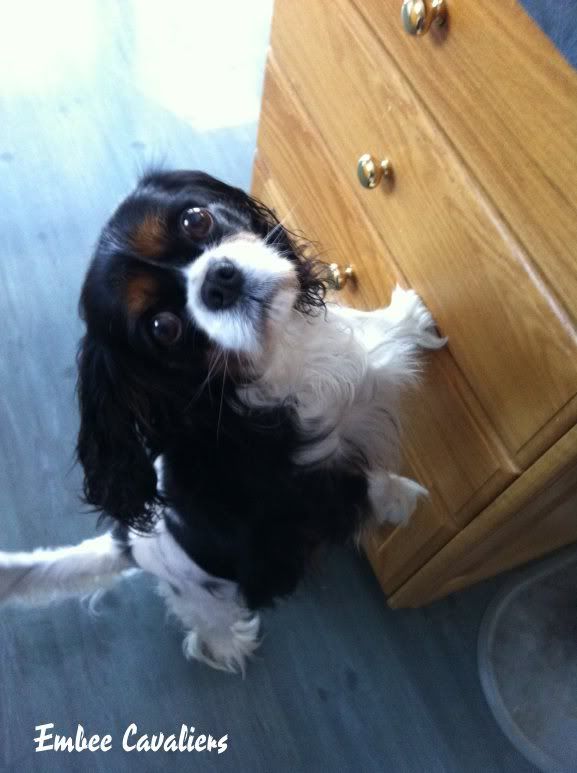 Manners? She has lots.. if she thinks you are watching! All bets are off if you aren't. 😛

Opinionated? No, never!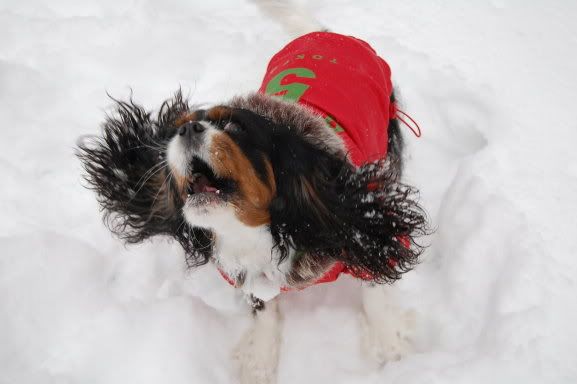 Pretty girl


While Molly, Sadie, and I were away all weekend at a dog show.. our furball somehow convinced her biggest fan that she needed a bone the size of her head for her birthday.. AND she could have it without wearing her snood.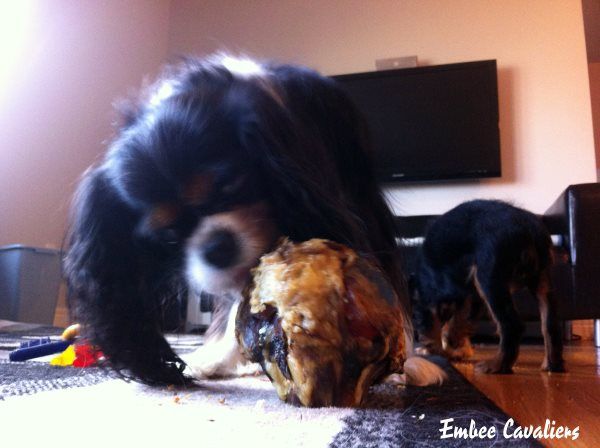 Best birthday ever!

Happy Birthday you bad thing. We love you so much!