Another busy show weekend came and went. Lots of preparation, planning, and work, led to another successful event by the Cavalier Fanciers of Southern Ontario. We are so fortunate to work with such a dedicated group!
Loki, Ebby, and Bucky got to participate in this year's show. We have no major accomplishments to share, but we had a wonderful time and our young black and tans enjoyed their show experience. I always enjoy seeing everyone, talking cavaliers, and in general just celebrating our beautiful breed.
When you have three dogs to show, there doesn't leave much time for pictures. I did manage to take a few, but they are of the Oldtimer's Fun Match right in the morning, and our specials class at the end of the day!
Thankfully there were some other photographers there who managed to capture more of the day than I did. A very special thank you to Debbie, and Lisa (Wug Cavaliers) for sharing the photos they took of my dogs. I'm going to share those in a separate post.
For now, here is what the beginning and the end of the day looked like from behind my camera. We had a gorgeous sunny day with a breeze. Perfect dog show weather aside from the squinty cavalier eyes!
Does this handsome fellow remind you of anyone?

He is Molly's father, and Loki, Bucky, and Ebby's grandfather!

Tara – She is Sadie's Great Grandmother!

Cutest spectator ever

Beautiful black and tan. We're partial around here

Cassie

Very pretty blenheim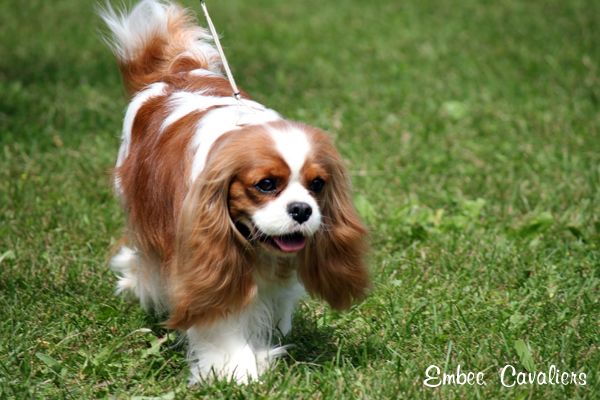 Dini

Gorgeous boy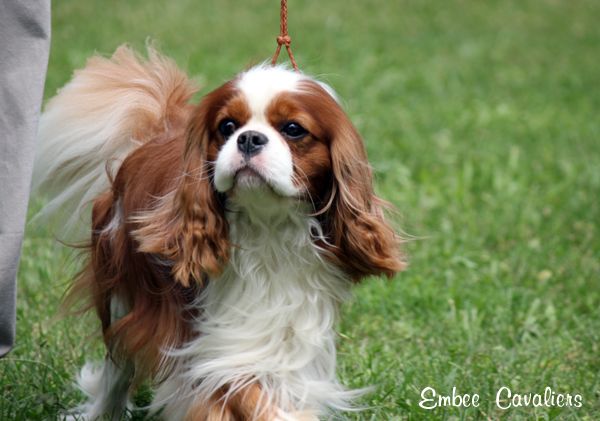 On the move

Next major show on our list? The Cavalier King Charles Spaniel Club of Canada's National Specialty Show being held in Cobourg, Ontario.