We're down to just two puppies here right now, and for some reason it feels SO quiet. I've been in a bit of a blogging slump, a combination of extra work, adorable puppies, and just not being in the right frame of mind to write something interesting.
Seeing puppies leave for their new homes is always both sad and happy. When you put your heart and soul into getting them conceived, whelping them, and ensuring that their first 9-10 weeks here are the very best they can be, emotions are running on high when we say goodbye.
The only thing that makes it worth it is being able to share this incredible breed with others. I've met some wonderful people through cavaliers, and those that I've chosen to share with are no exception. They rock.
There have been lots of "talk to you soon" and "please send lots of pictures" conversations around here the past couple of weeks. My puppies are thriving in their new homes and I couldn't be more thrilled for them.
Comet is now known as Jax. The sweetest most outgoing little red thing in the entire world. There have only been two puppies to leave here with warnings about high energy, he was one of them. LOOK how adorable he is in his new home.

We try and make sure they are well started on potty training. Jax's mom captured an important special moment! Yay Jax, you smart boy.

Tiger is down right lucky in that he ended up exactly where he was meant to be. Every puppy has a different personality and temperament. That is why breeders like me are adamant that it isn't a good idea for you to pick your own puppy. Some are suited to be show stars, some want to be professional fetch players, some want to be a permanent lap dog, and others like Tiger DESPERATELY wanted to live with kids. Tiger got to keep his name, and more importantly he's being adored by two girls he can call his own.
This gorgeous little lady is Jetta, formerly known as Rodeo. Jetta is living with a very good friend of mine and we're thrilled that she has her. Her main job is tiring out her big half sister Allie, but we're also looking forward to seeing her in the show ring and excel in obedience and rally.

Recognize this beautiful face? Dottie, and all her mischief has gone to live with her Mom, Nika at Brinklow Hill. Like Jetta, I will get to see her often. We hope to see her excel in the show ring and she couldn't be in more skilled hands with Norma and Lang.

(updated) Mr. Skip is now known as Mr. Bingley and we couldn't be more thrilled with his new home. They are very much enjoying his confident temperament and free spirit. I hope that in time his new brother will adore him as much as we do.

Sadie's beautiful daughter Astrid is clearly stressed out about her new living arrangement. She goes by the name Ceilidh now and her owner is just as horse crazy as me. When they came to get her they brought me the most beautiful leather dog leash made out of an English riding rein. I of course was over the moon. She will have cavalier friends, and all the belly rubs in the world. What more could a girl ask for?

Meet Nelson or as you might have known him, Gus. Nelson was named after Nelson Mandela and it is so fitting for this dapper guy. He has a lab for a big brother, and tons of room to run. As you can see, he's an athletic little guy and the farm life will suit him just fine.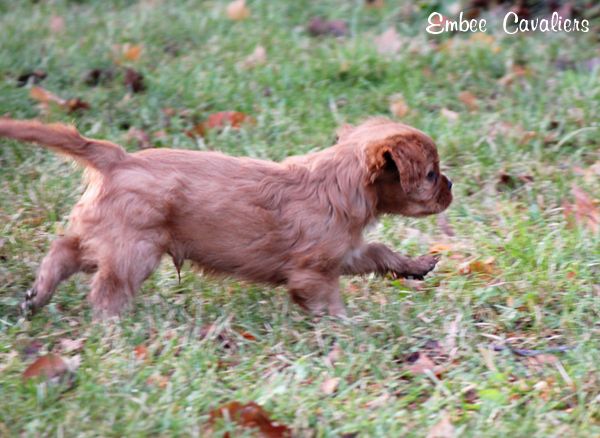 Our beautiful sweet Sam is now better known as Baron. Baron has the kindest energy about him and I knew exactly the family he'd be perfect for. He's their first dog and I hope he will be a wonderful introduction to both dog ownership and our breed. They are doing a fantastic job with him, and he is so lucky to have them.

Mats, well what can you say about this wild little man. He's a firecracker and he knows it. As anyone who has visited here knows, it really is all about HIM. Mats is going to live with a friend of mine but we have high hopes for his future. We're looking forward to showing him off when he is old enough. Until then, he will thrive on having 110% attention on him!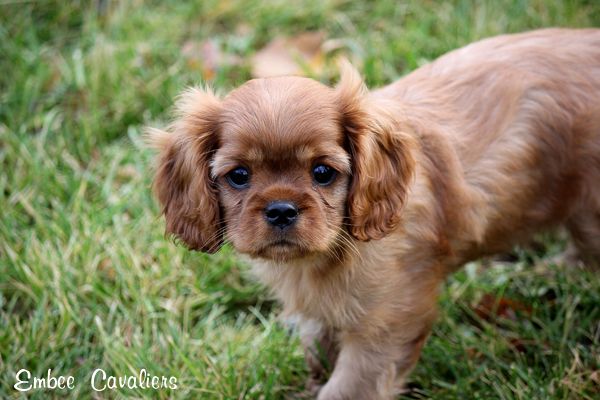 Hello?! You are supposed to be paying attention to ME!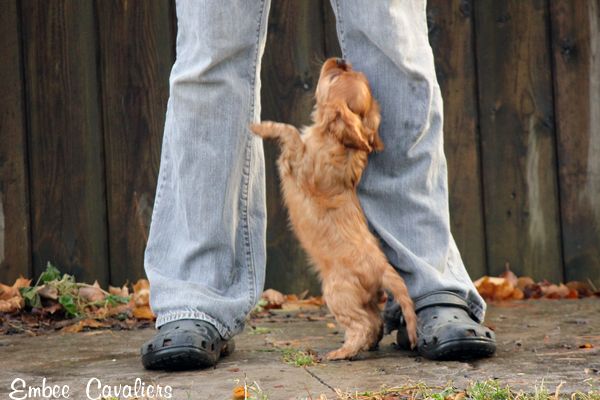 The little gang in the big yard learning how to get scratches like Zo. Sorry kids, Zo is always number one in his book.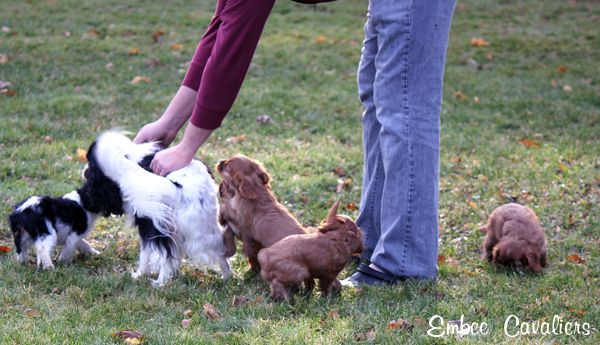 To more blogging soon…. maybe. For those who have tried to email me i've also been horrible at responding to those too. If you are desperate to talk to me, I'd suggest calling. I forsee New Years resolutions involving a blog and email in the near future.