Molly's first show is tomorrow. She has been training well all week and doing better each time I have her on a lead. We'll see how it goes tomorrow. We will be showing at an all breed show tomorrow. There are more entries than usual but not a huge class. I'm not expecting to win but I do hope that she will have a great experience and enjoy herself in the ring.
We spent part of today training on the table and showing teeth. Both of which involved yummy treats so she was quick to catch on. Tonight was the big bath and introduction to the dryer. She didn't like the dryer but was fairly quick to give up and let me do as I wanted with her ears. We had a bit of a fight, but nothing like the one her sister Becky put me through! I will redo them in the morning to get them a bit puffier and straight. She will have them all ruined by the morning.
I'm also showing her sister Becky. Hopefully it will be a fun day!
From wild country girl with burrs in her ears to show girl glam..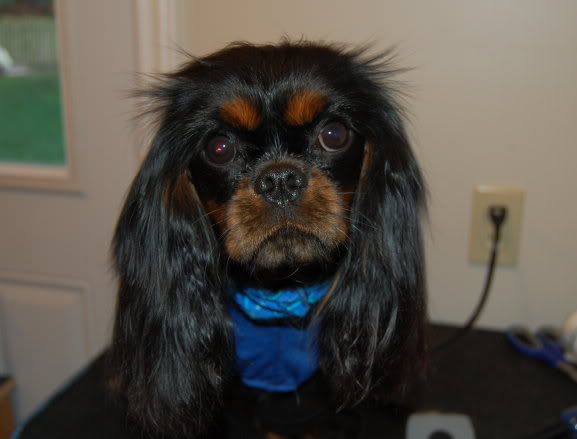 Still wet around the edges..

Somewhat straight.. for now.

How many of Zoey's balls can one little red dog fit into her mouth at a time?