The last weekend in June marks a very special time for cavalier lovers in Southern Ontario. For the past 20 years we get together at Brinklow Hill for our annual specialty show. This year the date falls on June 26, 20111; mark your calendars! The stage is set for a beautiful weekend of competition, friends, and fun.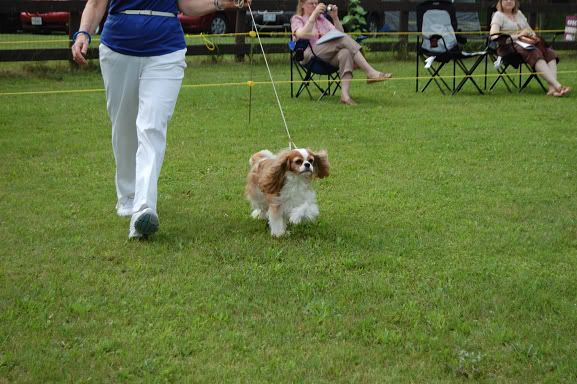 This year happens to be extra special as the Eastlake Cavalier Club will be joining us to put on a second specialty show on Saturday June 25, 2011 . A FULL weekend of gorgeous cavaliers in one location. Can you think of anything better?
For more information visit our premium list, or the Cavalier Fanciers of Southern Ontario.
For those wanting to enter their dog in conformation or exhibition… better hurry, entries close 8 p.m. on Wed. June 8, 2011.
We'd love to see you there!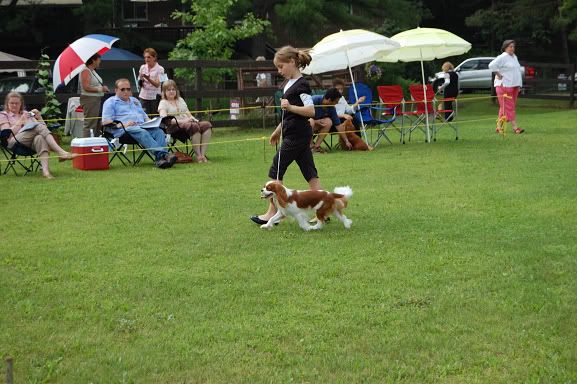 As much as we love visitors; here are some general courtesies to follow if you are planning on being in attendance.
We love cavaliers and appreciate that you do as well; however it is common courtesy to leave your dogs at home if possible unless they are entered as exhibition only. Extra dogs at ring side are a distraction to those working hard in the ring. Even more so if they are disruptive. You don't want to be *that* owner.
Bring a comfy chair/blanket and an umbrella for shade. We've had some extremely hot show weather, come prepared!
Try and be mindful when approaching exhibitors; especially if you notice that they are busy brushing, blow drying, or getting ready to go into the ring. Most exhibitors and breeders really enjoy talking about their cavaliers EXCEPT at ring time.
Bring some cash for our famous raffle table. Trust me, you don't want to miss it!
Most importantly, come and have fun, and meet some people who are as passionate about the breed as you are.
Additionally this year we have a beautiful painting by Barbara Bond – Revelry Cavaliers that we are raffling. I am IN love with this painting and am dying to win it. Completely gorgeous, and truly breath-taking in person.
If you would like to purchase tickets and cannot make it to the specialty please contact me directly. All proceeds go to the Cavalier Fanciers of Southern Ontario. Tickets are $5.00 each or 3 tickets for $10.00. If you win, I reserve full rights to come and steal it!
Remember keep your fingers and does crossed for a black and tan princess to show and hopefully place well! She has really matured lately and looks stunning.. (completely biased I know)