Zoey here,
I wanted to tell you about all about one of my favourite celebrations…..
Halloween!
I love it because we get to dress up in crazy costumes and there are tons of wonderful visitors to our house. I just love saying hi to everyone at the door. We get lots of smiles and compliments. I love making people smile.
Before we lived here we lived in a wonderful city. We had so many doggie friends there and we did so many doggie things. Just look at some of the fun we have had on Halloween.
Can you believe that I wasn't even a year old in this picture? I'm going to be 5 in November!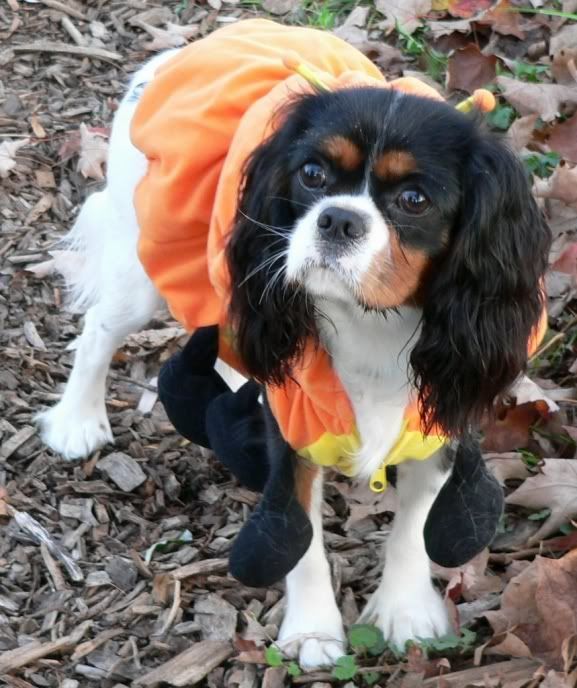 One time we hosted our own Halloween party. Charlie disguised himself as Batman. Hes so handsome.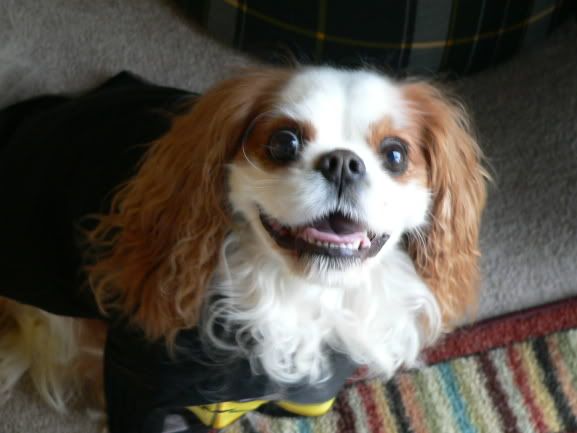 Our friend Crystal came as a cop but ended up drinking sooo much Pomtini she passed out!
Mylee dressed up like a lady bug. She was so little and red that no one could tell she really was a dog and not a bug!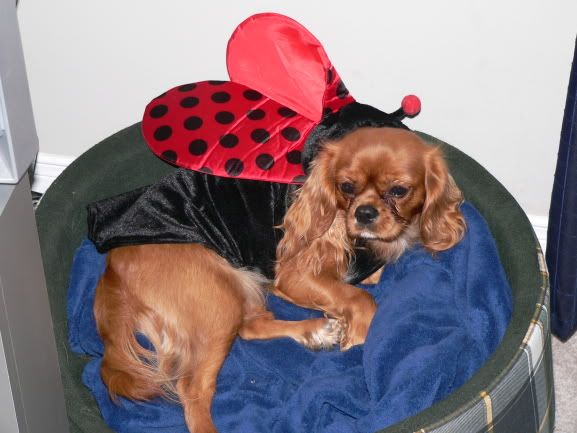 Someone had the horrible idea that I should be a PINK bunny…..as if. Luckily I'm a good sport who just loves Halloween and played along. I didn't even mind my furry feet and bunny tail.
We even got to go to a Halloween party at Petsmart.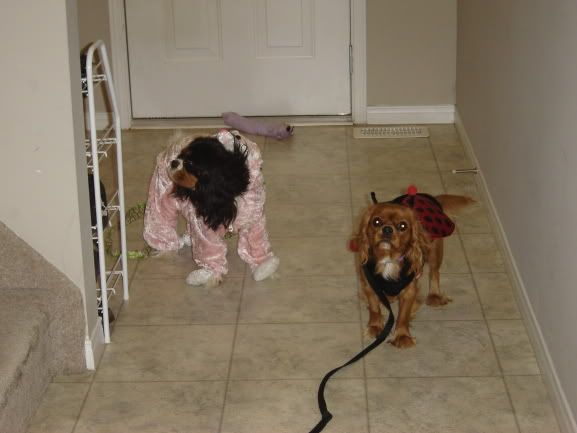 I'm so glad my Mom has gotten much better at taking pictures.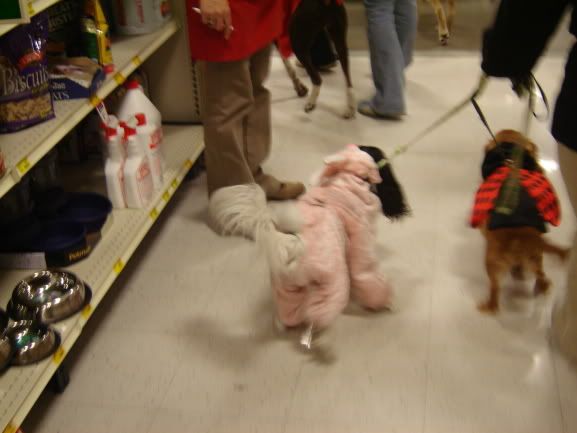 This is me and my good friend Bella. Bella taught me how to sniff out all the best stuff. I spent so much time with Bella that if you asked me I would have told you that I was a beagle and not a cavalier.
I have no idea what to dress up as this year. Just please no more pink bunny.
I really miss my friends in London and our Halloween adventures. I think my Mom should investigate taking us to a Petsmart Halloween party, we haven't been to one in forever!
What are you dressing up for Halloween this year as?