Nika's puppies turned 8 weeks old on Sunday.. crazy how quickly the time goes by. I took these pictures several days ago, and unfortunately I have no updated pictures to share. It has rained every day since.
Tonight, our handling class is cancelled, the wind and rain is howling, and it is just plain nasty outside. We're all curled up inside waiting for the storm to pass. I've appointed Zoey as my chief bed warmer tonight if the power goes out.
We wish all of our readers impacted by Hurricane Sandy a very safe and uneventful next few hours. It's definitely a frightening night for a lot of people.
Now for some cute and DRY puppy photos.
A picture of Boomer that we shared on our Facebook page the other day. He is such a fun puppy!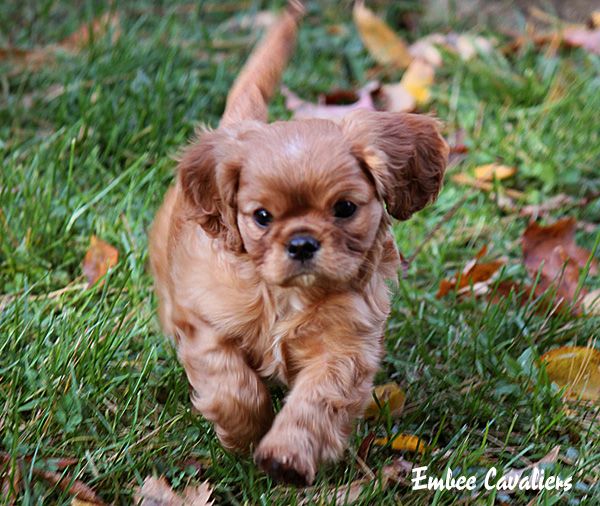 We know where his love of balls comes from…

Our very handsome "Fatboy" is now known as Hansel. Or should I say Hansssome! He's amazing gardening help. This little guy is so disgustingly sweet and cuddly. I think he's going to make his new Mom and Dad incredibly happy…even if he is the furthest possible thing from "blenheim girl" you can get 😉 I love it when perspective puppy owners are open to finding a puppy who best suits their family!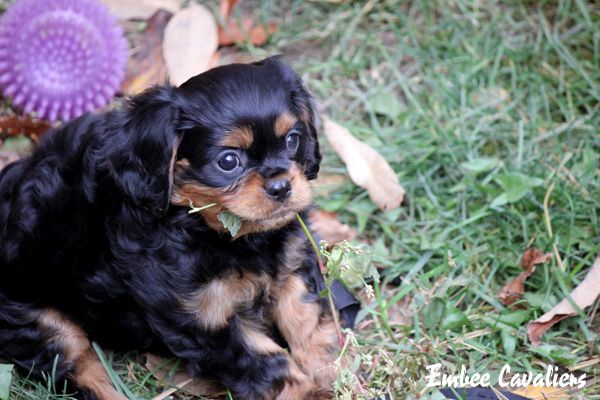 Little Diamond – Still a force to be reckoned with. I love this girl's attitude and spunk!

Very pretty girl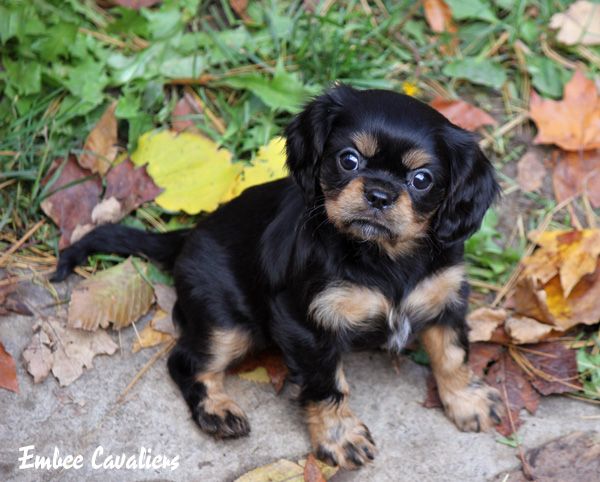 Diamond and Hans looking super cute

Garnet and the leaves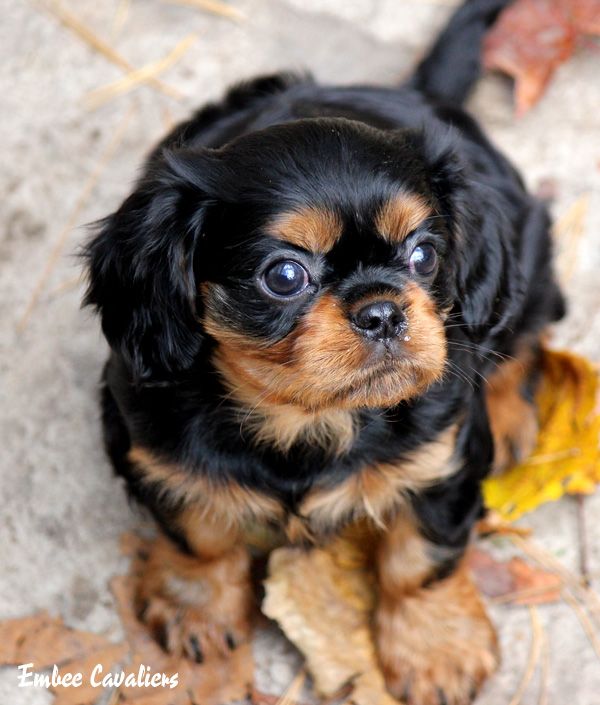 Poor Cowboy is the only one I didn't get a decent picture of.. he'll be up first when the rain stops.

A poor attempt at a group shot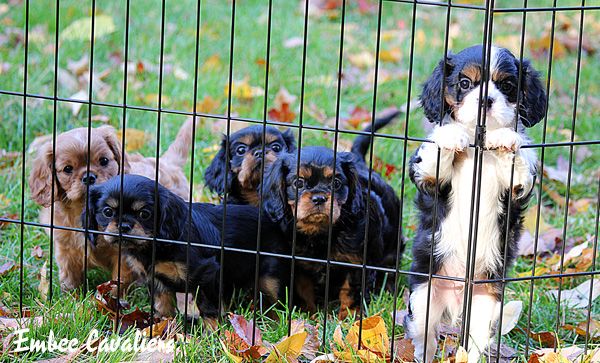 The hairy Ewok somehow got his picture taken too 🙂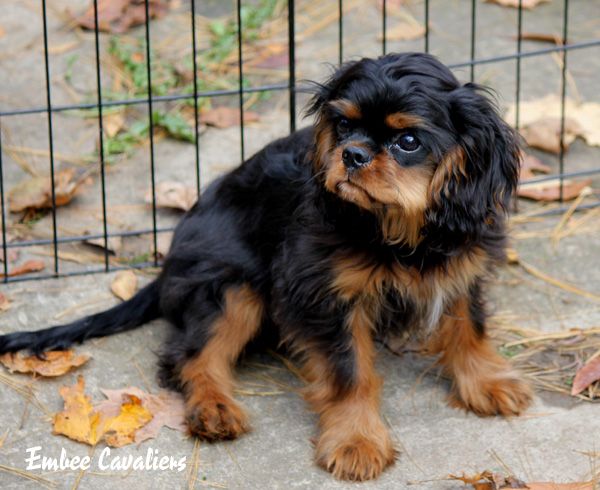 Next up for me tonight.. extra blankets and a warm bubble bath.