On the weekend we were very fortunate to have a visit with one of Molly's boys. His owners live several hours north of us (a 7 hour drive or so) and meeting up with them will likely always be a very rare occurrence.
Charlie very much enjoyed seeing his brother Loki, 5 little cousins, Mylee, and his favourite girl in the entire world.. bossy Zoey.
Charlie and Zoey. Bad picture of Zoey, but it certainly describes how she was feeling about the situation! Charlie doesn't care..he still loves her!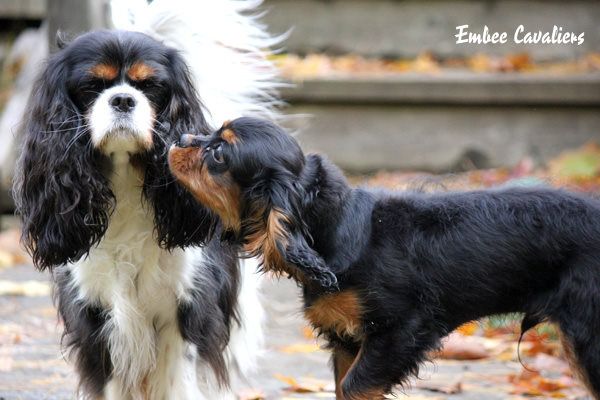 You may remember Charlie as "Chunk". He was *so* much bigger than his siblings, and a bit of a bully.
Charlie is still the tiniest bit bigger than his other brothers, but unless you picked them up, or saw them standing right next to each other.. the difference was so minimal. The nickname Chunk is no longer appropriate, Charlie has transformed into a muscular and very athletic little guy.
Handsome Charlie

Leaves everywhere! Black and tan's just happen to look gorgeous in fall leaves.

Mr. personality definitely enjoyed posing outside

Loki really enjoyed playing with his brother.. mostly. They spent hours wrestling on the deck and running around in the yard. It proved impossible to get a picture of them together.
One thing that didn't change though.. Charlie is still a bit of a bully, and Loki still got picked on. It also proved impossible trying to get a photo of them together. This was the closest I got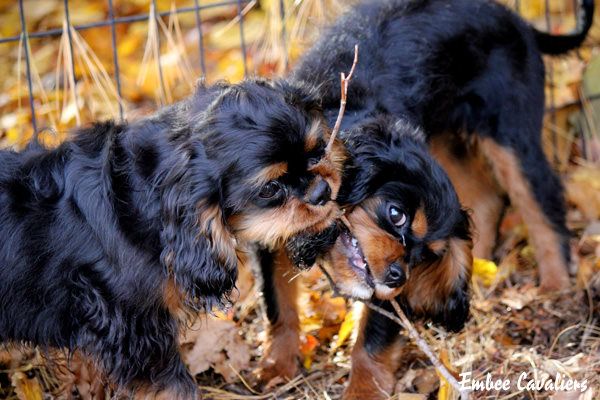 And this..one in focus, one not. Yes… Loki looks like an Ewok right now. My good friend says his name should have been Wicket… I tend to agree with her.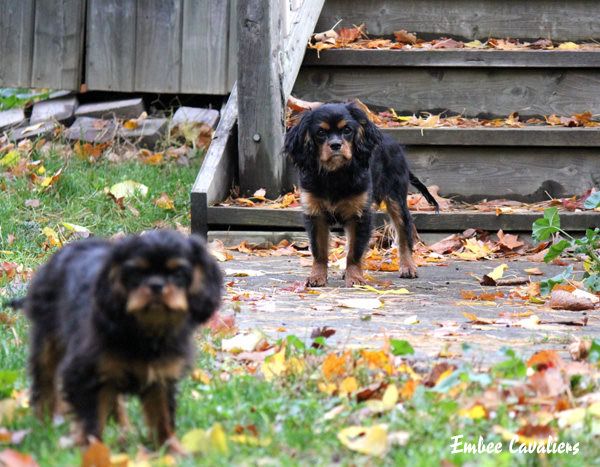 Beautiful boy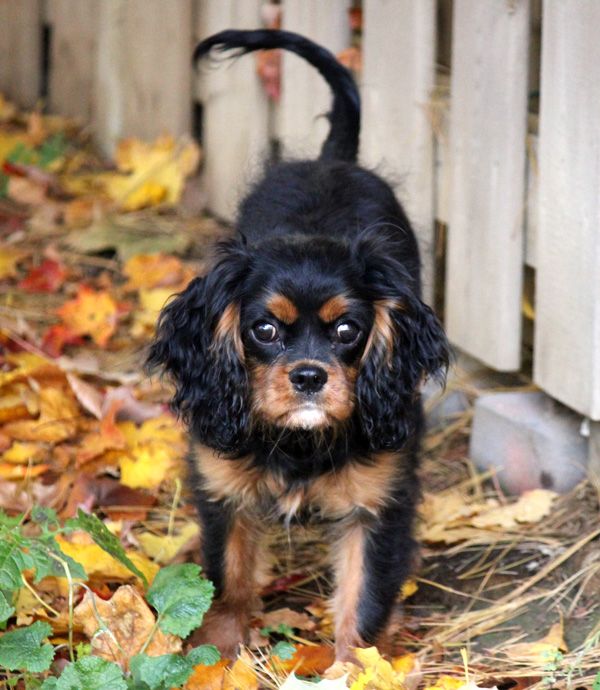 His owners commented that Charlie doesn't look very much like Molly… and it's true, he doesn't. He's a clone of his Aunt Becky, Molly's litter sister.
Don't believe me?
Becky at the same age as Charlie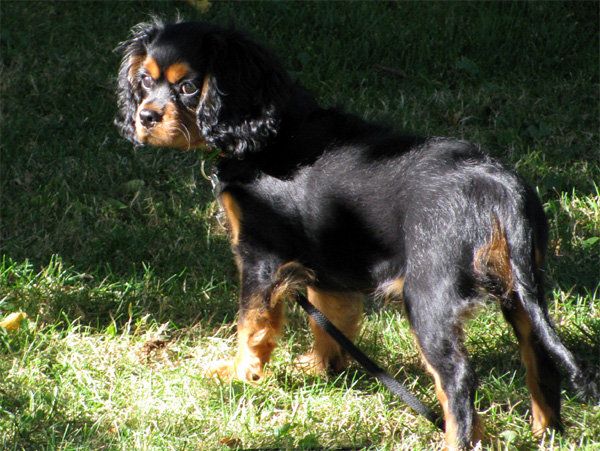 Can you see the resemblance? My bets are on Charlie looking like the male version of his Aunt Becky when he is older.