I know, I know.. I promised to share show pictures of Loki, Ebby, and Bucky at CFSO, and I will. Molly however, is demanding that I share her news. And since you just can't argue with a Princess, we'll share our show photos another time.
Yesterday, Molly presented us with 5 beautiful puppies. She decided to do things completely the opposite of last time..
Day 58 delivery last time, day 63 this time.
Less than a 12 hour first stage labour last time, 24 hours this time.
4 handsome fellas and 1 little girl last time, 4 beautiful girls and 1 little boy this time.
Every pregnancy is definitely different!
A tired but incredible little mom.

Can you find a puppy? She likes them well covered, but somehow always knows exactly where everyone is.

Our first born, X-Ray. She made her appearance in the back of my good friend's car at just before 4:00am. You do what you gotta do to try and get a puppy delivered!

Twister was born next, not long after arriving home.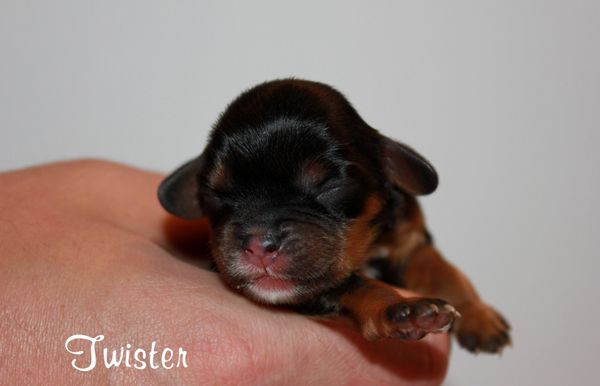 Next came our little fella Shooter. Let's just say he earned his name honestly by his flying entrance into this world.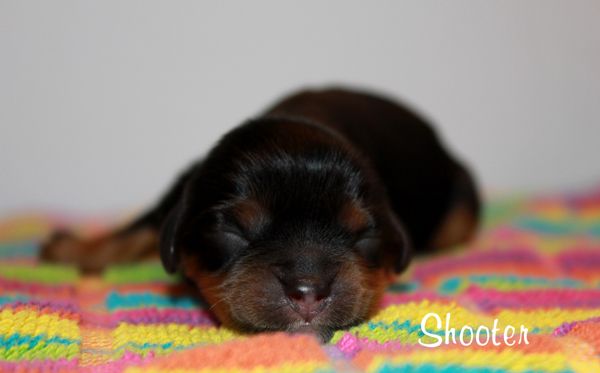 Little Sabre was next. She's the littlest at 4oz, but determined and feisty.

Tealeaf arrived last, and after being up straight for over 24 hours I was so thrilled to see her. She's the biggest at the moment but we'll see if that continues.

We're trying to decide on a theme for this litter (for registration), but we're leaning on car songs. The sire has a wonderful car name, and I think we're going to carry on that tradition.
Sooo what is your favourite song about cars? This song is for sure on our list!