Princess Zo Zo turned four years old – two days ago. I feel like an absolute horrible dog owner because I didn't even remember. Then I feel even more guilty as Mylee had an entire post dedicated to her Birthday! Life sometimes just gets busy. Either way I'm feeling very guilty. I will make sure my Zoey dog is very spoiled today and make it up to her.
A look back at my crazy, hyper, very athletic girl. She never fails to make life interesting and constantly keeps me on my toes. She has been a wonderful introduction to the cavalier breed, and has yet to meet anyone, or any food she doesn't like….unless you are a cat. When she was very small my sisters big black and white cat was very mean to my Zo. He cornered her and bit her tail so that it was bleeding. She has *never* forgotten or forgiven. She is a challenge of the best kind, and I love my girl to pieces.
First Day home.. I should have guessed I'd be in for a challenge by looking at that face!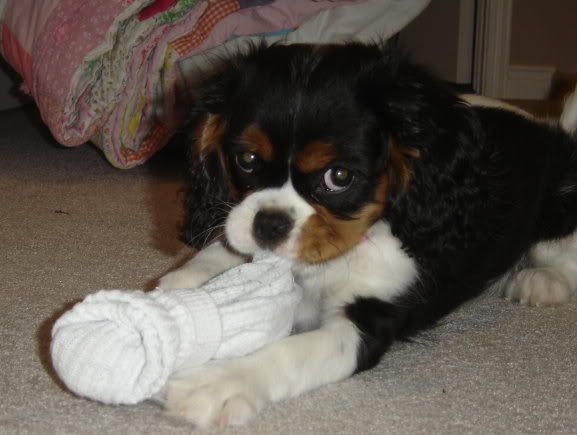 Meeting her Charlie, she loved him from the start.

Always game for anything anytime!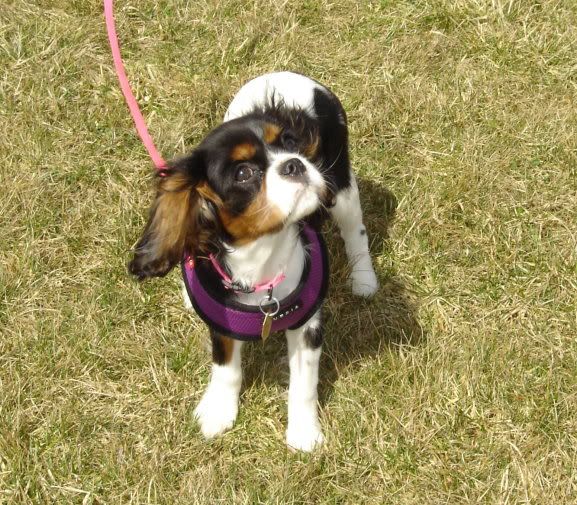 All leggy and long at 8 months old.

We did venture into the show ring a few times to learn the ropes. Zo wasn't a fan of showing. Debbie's Husband David took this picture for me a long time ago of us in the ring.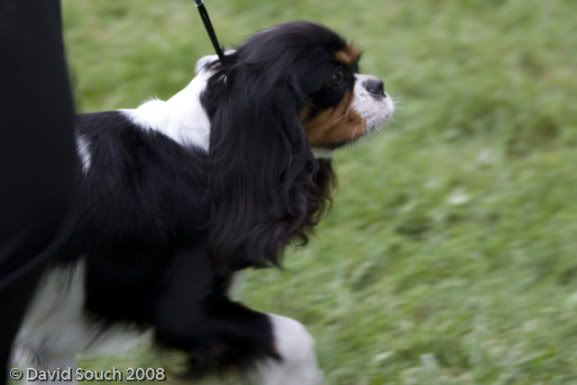 She even went to PEI without me to show at the National. Peggy Wallace I believe took this beautiful picture of her on the beach.

She has loved and adored her sister from the first day I brought her home.

One of my favourite pictures that shows off her sweet face

This Summer – Zo just loves life everyday.

A Happy Girl in Belfountain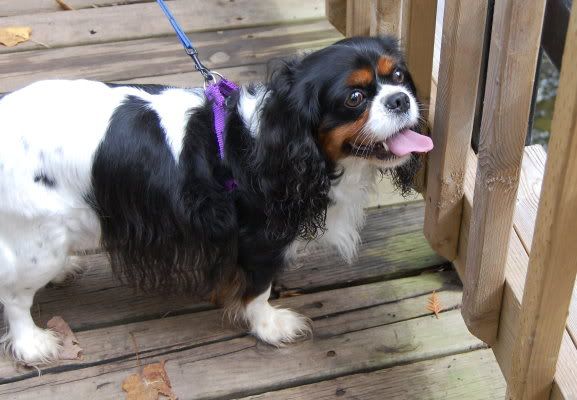 We are off to Woofstock this weekend. I think my enthusiastic Birthday Princess will be staying home much to her dismay. I will make sure to bring her home something, and take lots of pictures at the show. I hope everyone has a wonderful weekend!