A few posts ago I shared with you a bunch of naaaughty dog pictures. I wanted to know if I was the only one living in a house with a bad girl. After receiving these pictures I can now confidently say that Miss Zo is in wonderful naughty company! It seems that a few doggies have been sharing their secrets!
My good friend Peggy Wallace – Burbrook Cavaliers submitted this picture of her beautiful girl Talia. I think Talia is trying to tell Peggy that she just wanted a mud bath and a day at the spaw!

This handsome guy some of you may recognize. It is Magnus from Lessons from and for 4 Legs! Look at the devilish wink. He is *so* up to something! Katie you are in for a wonderful training challenge with that boy!

Our good friend Lori has often told me that her boys Jasper and Rufus are the matching pair to Zo and Mylee. First they are the same colours; Jasper is a tri and Rufus a ruby. Second they came to live with her in the same order, and third her tri is a naughty but adorable boy! Jasper and Zo have met more than once and by the looks of it they have been exchanging stories and trade secrets. Zo definitely approves of your mischief making Jasper! Lori and I are very grateful that Jasper and Zoey do not live together! lol.
The classic toilet paper trick!

What? Is there a problem here?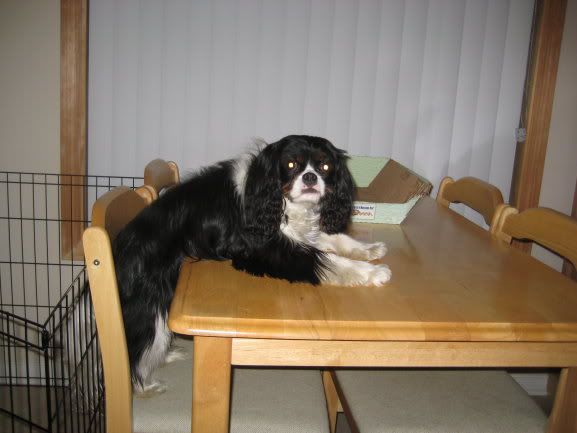 Woof!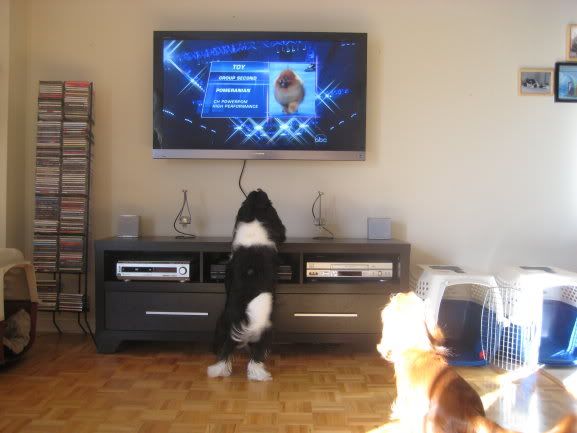 Our last bad girl is someone that we know very well. She is Molly's full sister Becky at Barkn' About and she definitely has her sister beat for mischief! I couldn't stop laughing when I saw this picture of what Becky did to her bed. Pure badness! I knew I had to include it in this post.