Yeah, yeah, you've heard it all before..
"Do your homework before buying a puppy"
"Interview breeders"
"Be picky"
"Talk to more than one"
"Visit their home"
But what does that all really mean?
Consider the following:
An add on Kijiji for Cavalier King Charles Spaniel puppies for sale. "First shots, dewormed, raised in the home, vet checked." The add pictures a beautiful puppy in a cute flower pot, and Sire and Dam are pictured snoozing on the sofa.
You decide to visit the breeder and the puppies. When you arrive you have a meeting with a friendly breeder who seems very professional and well spoken. You are able to meet the puppies, but are unable to meet any other dogs, and the puppies clearly aren't living in this part of the home.
There isn't a dog bed in sight, and finding a dog hair on anything would be a challenge. The puppies are friendly. The breeder talks about never having any health problems in their dogs and has a 5 year health guarantee, but when you ask to see and have copies of the clearances, you run into excuse after excuse.

What is the problem with this you wonder?
The fact that a breeder registers their puppies (or not) with the Canadian Kennel Club, and that they are home raised with all vaccines and vet checked, does NOT automatically mean that they are coming from a GOOD responsible breeder.
When purchasing a Cavalier King Charles Spaniel puppy please be sure to see the following health clearances.
If the breeder cannot provide the following, look elsewhere! If you are stuck, contact me and I can forward you on!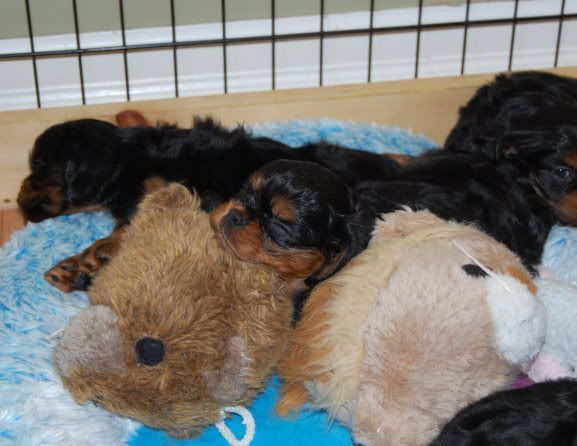 There are lots of Cavalier King Charles Spaniel puppies in Ontario from amazing breeders that are looking for homes.
Be sure to check the Cavalier King Charles Spaniel Club of Canada's breeder directory, and also contact the regional club in your area. For Southern Ontario that is the Cavalier Fanciers of Southern Ontario.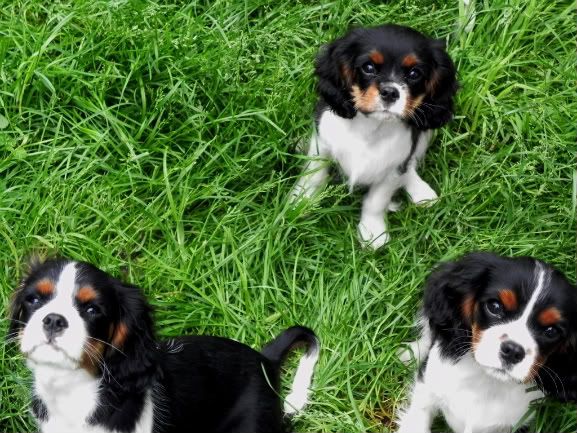 Meanwhile our example above continues to pump out puppies with no concern for breeding protocols or health testing. Infuriating.
People buying cavalier puppies are just as responsible for this breeds welfare as those breeding them.
If you are NOT purchasing Cavaliers from responsible breeders, you are not doing your part to protect and help this breed.