"Sadie"
My house is in puppy chaos but I am loving almost every moment of it. Some how I always forget how much work puppies are.
Embee Cavaliers is now home to all four colours. Who would have guessed that would happen? Certainly not me!
I hadn't planned on adding a little blenheim girl to our crew. In an ideal world she would have been ruby. 🙂 Since I loved everything about her I will have to wait longer for my little ruby.
For now Sadie is here growing up. We will see what the future brings and how she turns out.
Her eyes, ears, and deep pigment remind me very much of her half brother – Woodmere's What a Dreammaker, scroll down to the bottom of the page.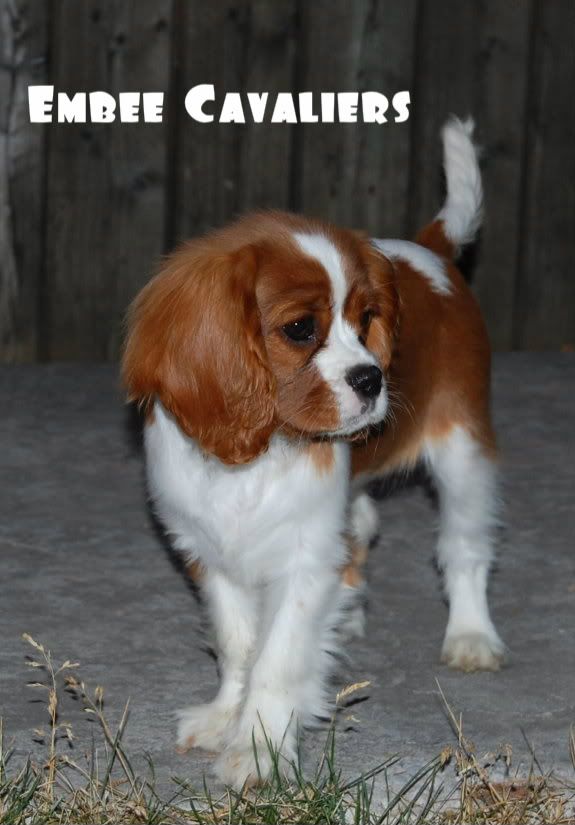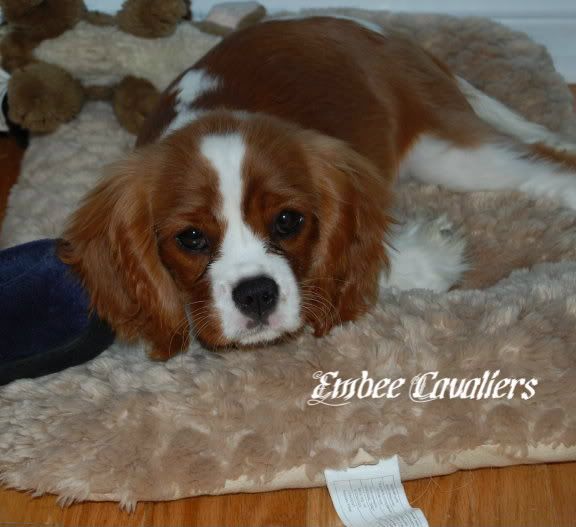 My girls have had their noses a bit out of joint but are coming around. Zoey had a good run with her today and is now sharing her donut bed.
Mylee is peeved but crackable with some more snuggles.


Puppies… everything goes IN the mouth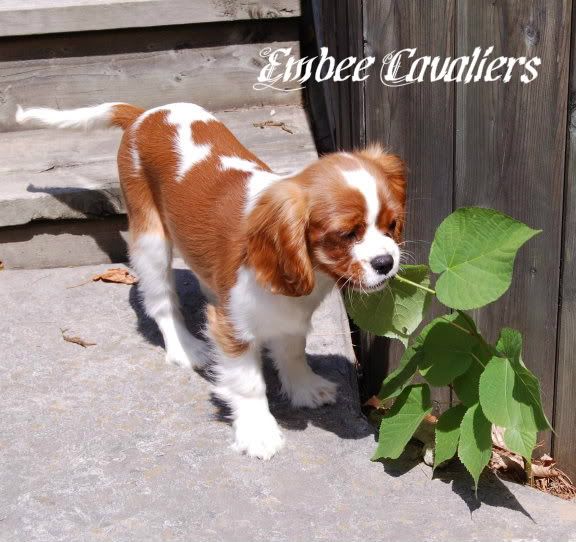 Poor girl doesn't know whats coming.. August. A whole month to play with my camera again.