The folder giveaway/snood making bonanza is almost complete. All of them should be in the mail this coming weekend. If you entered our giveaway and haven't emailed me your address to receive your folder and snood, this is your last chance! I'm definitely missing a few. embeecav at gmail dot com.
Just a fun post tonight in hopes of sneaking to bed a bit early. I can't wait for the upcoming long weekend. After two beautiful but exhausting weddings I am ready for a weekend at home with my dogs.
Zozo and her brother Winston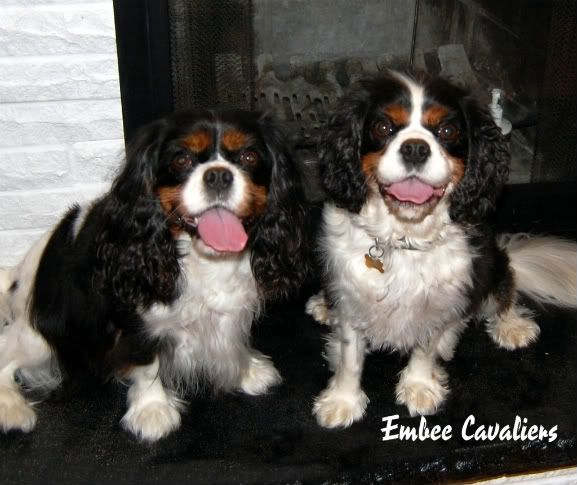 Definitely can't tell these two are related!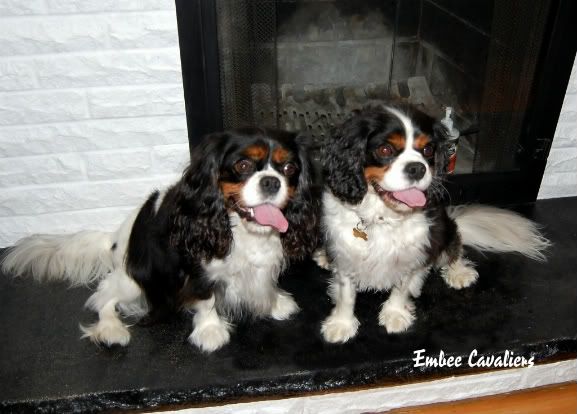 Princess Molly's gorgeous father greeting visitors to his property at the CFSO picnic.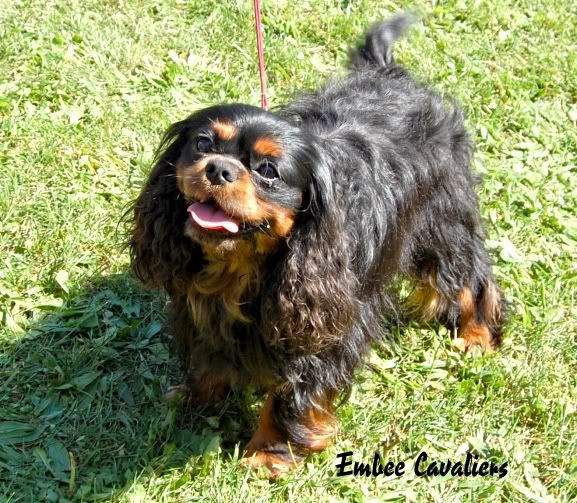 Would you be able to tell they are related?