Well I've been slow with both updates and pictures…
The problem is that when you have puppies, all you do is spend time with the puppies! Mostly cleaning up pee… but also playing in the living room, going for very short trips outside, feeding, snuggling, shopping for cute toys and harnesses, having a ton of wonderful visitors over, and did I mention cleaning up pee?

The puppies are 6 weeks old on Sunday. They started the week off by moving into their new "digs" that are located right in the middle of my living room.

They also had their first real bath. Stinky? Understatement for sure… disgusting would be more accurate. Without an extra set of hands, I've decided that group baths rock.

5 babies, in the big bathtub.. together.



Not sure I like this bathing thing..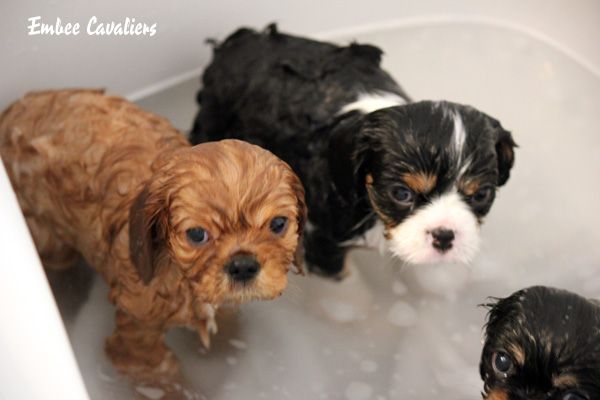 Abuse! Help!



What's the matter? You guys are wimps.. I love the bath!

This week we've also started making lots of trips outside with the puppies. I really feel that puppies need to get outside at this age. The problem is that our weather has turned very yucky. It's been both COLD and WET.. not exactly nice for little ones. I snapped some pictures on one of their quick trips outside.
"Fatboy" He is so incredibly sweet and handsome. He lives to be in someone's lap.



An adorable girl with a new nickname.."Garnet" to match "Diamond"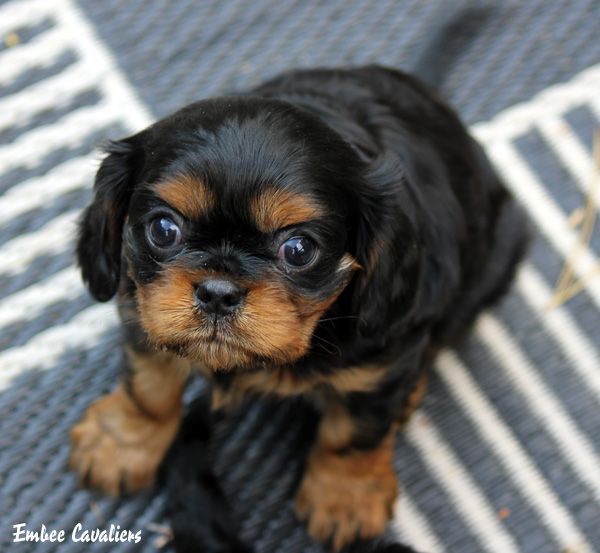 Beautiful Garnet



Our little Diamond. She's the littlest but full of attitude and spunk.



The wild man of the bunch, Boomer!



Pleeease let me out to run after Rob and Zoey! Cowboy reminds me very much of someone we know incredibly well around here (Zo). I'm very sure he is learning all of her best tricks too.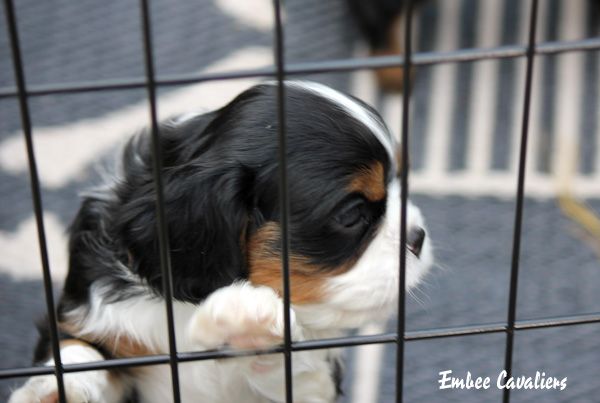 And lastly….
We bid farewell to our little Queen last week. She went to an incredible home that I couldn't have planned for her any better. The problem is that when you spend that long trying to save a puppy, watching her succeed at life, and then not only living but completely thriving…it made it so damn hard to think about, let alone actually go through with. To say I miss her just doesn't begin to cover it.
The Queen gets daily walks down to Lake Ontario, has a wonderful little cavalier sister, and has already been on a trip up to their family cottage (which our adventurous little girl adored). She is definitely living the life of royalty, and her new owners love her to pieces. For me….that makes all the heartache so incredibly worth it.
In the meantime we'll continue to miss her like crazy.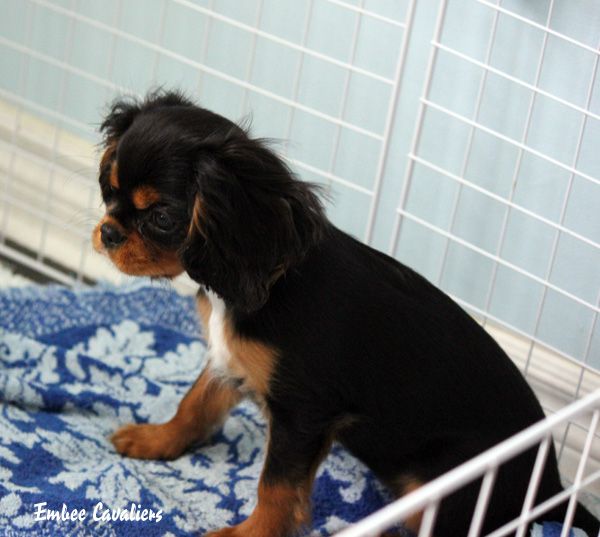 alt="Photobucket">
To a busy Sunday filled with puppy stuff. More snuggles, more playing, more wonderful visitors, more outside adventures, and yes… lots more puppy pee!