One of my favourite developmental milestones is when puppies open their eyes and begin to experience the world around them. I love watching them "see" for the first time.
Everyone is doing well and getting cuter by the minute. I can't stop looking at them, holding them, kissing them, snuggling them, you get the picture. They are also incredibly hard to take photos of right now. Little black moving blobs. In the future I will trade puppy snuggles for anyone willing to help me with photos!
Not my ideal pictures to share of everyone but good enough for now. I had to retake them three times and I'm still not happy with them! I don't think they show them off as well as they could, but at least the cuteness is evident.
In birth order…
X-Ray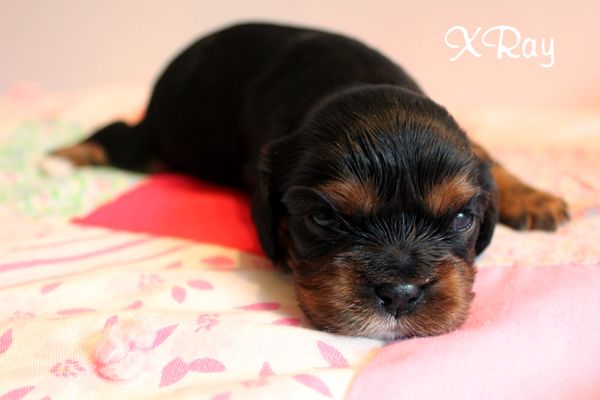 Twister – my favourite photo out of the 300+ I took

Shooter

Little Sabre, she's going to be a wild woman I think! Feisty and sassy.. like her mother.

TeaLeaf or "Big T", not quite so huge anymore, her siblings are catching up

And lastly, our beautiful Molly. Being the fantastic mother that she is.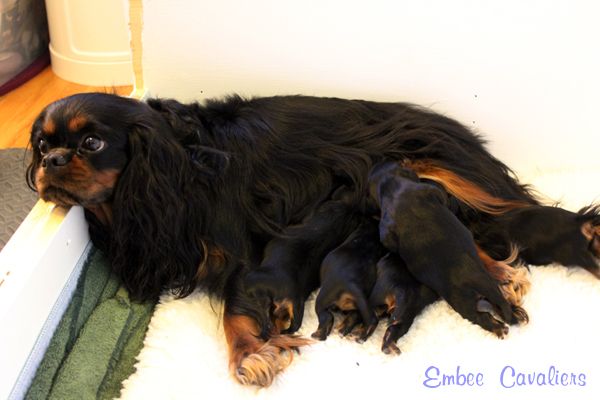 More photos as soon as I can recruit some volunteers to help me!