We've taken lots of pictures the last few weeks!
Mylee and Molly humoured me in Halloween celebrations. Don't they make the cutest farm girls ever? Molly wasn't 100% cooperative but she tolerated my antics. Mylee and I make the best pair ever, she of course enjoyed every minute of it.
Molly, the real farm girl

Mylee, wants to be a bunny farmer

Nika's puppies are going to be 8 weeks old this week. Next week they will get their first vaccines, have their eye's tested, and we'll make our decisions about who is best suited to the wonderful homes I have in mind for them.
Pretty Rodeo girl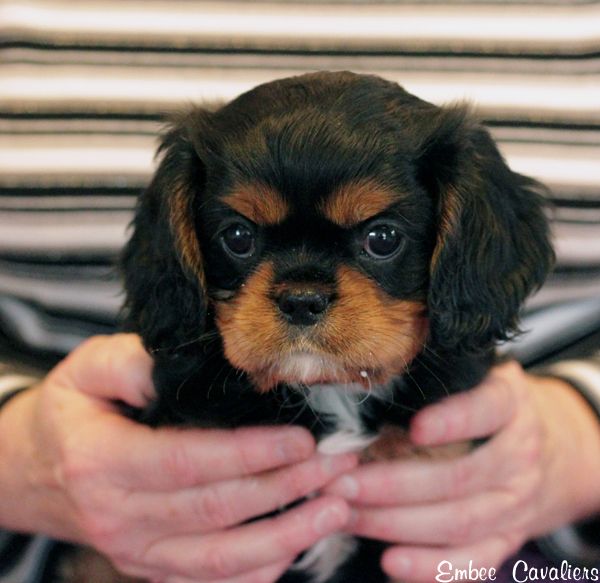 Dottie, too cute for her own good

The gang, I think they are 7ish weeks here. Just before they moved into the puppy palace (more on that later)

Stuffies make awesome pillows

I love my new lens

Important conversations happen between tricolours, I hope Zo isn't teaching her all of her bad tricks already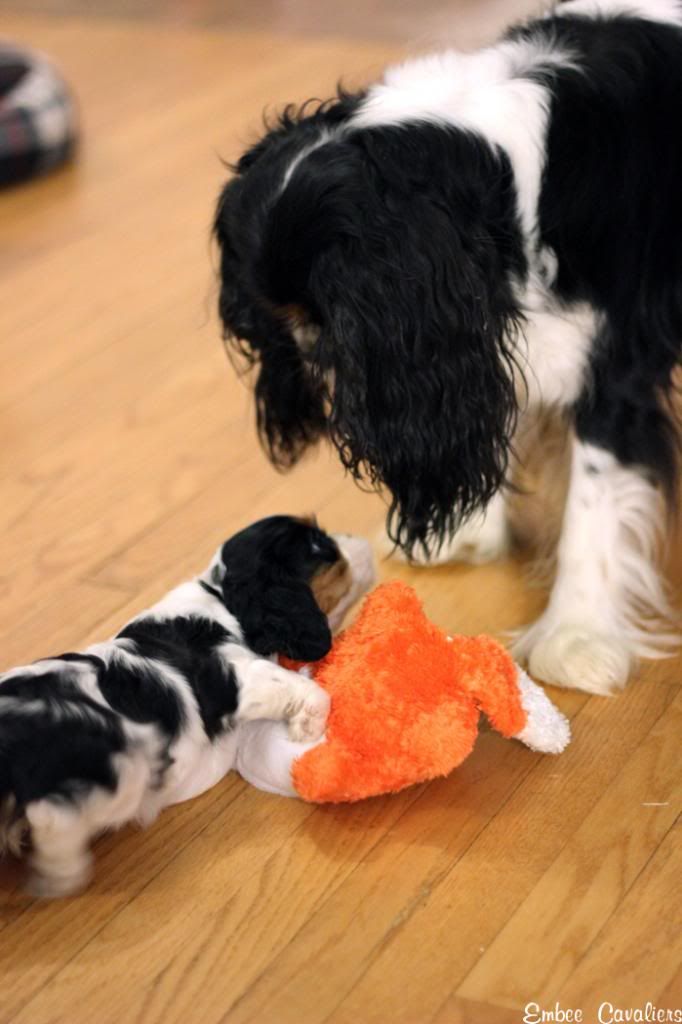 I'm sure some are wondering how we are managing two litters that are different ages. The answer is two different setups. The puppy palace, and the puppy cottage.
With it being cold outside, these little guys aren't getting as much time outdoors as I'd like them to have. So we have done our best by setting up the puppy palace. Even though the back part of my house and most of my dining room has been taken over with puppies, it gives them lots of room to run around, With a few Goodwill baby section finds, and plenty of different toys rotated each day, hopefully they are also getting lots of stimulation and learning experiences. They are still going outside, and interacting with our crew here, but the time outside is kept very short.
First half of the puppy palace

Second half of the puppy palace, yes it has a full sized tunnel in there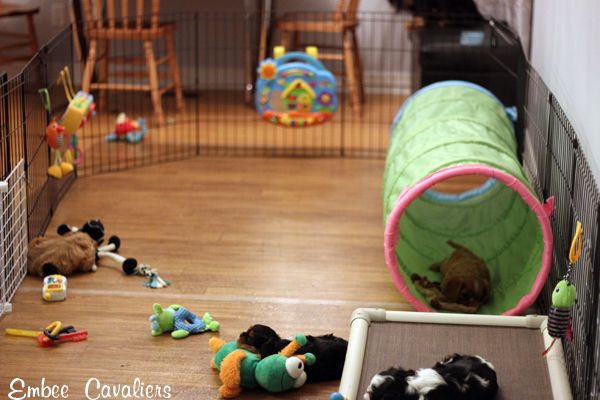 The little ruby guys got moved into the puppy cottage, eventually they will get to experience the puppy palace too.

Comet approves of the puppy palace

Sadie thinks the puppy cottage is perfect for her ruby gang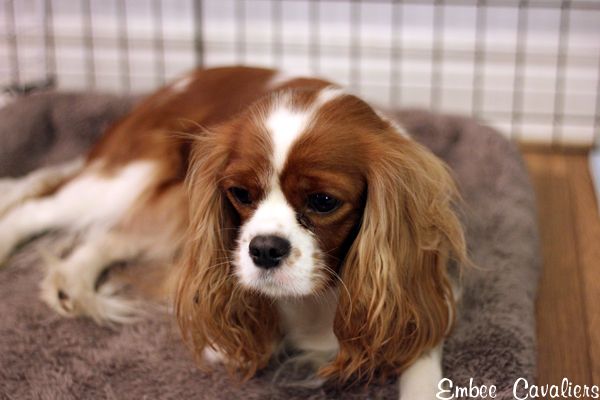 She's such a good mommy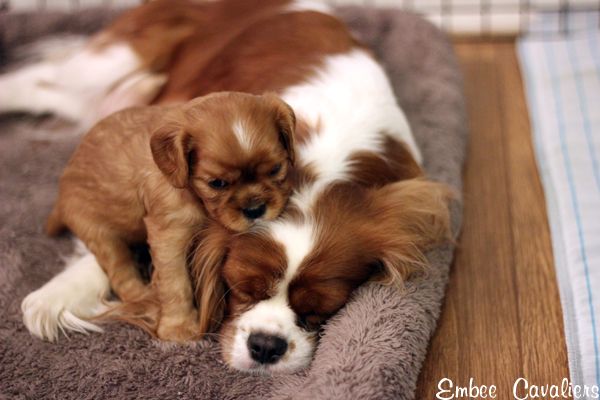 Mats approves of the puppy cottage too

Cottage life is so relaxing! I think this is Sam.. Sam, and Gus look like twins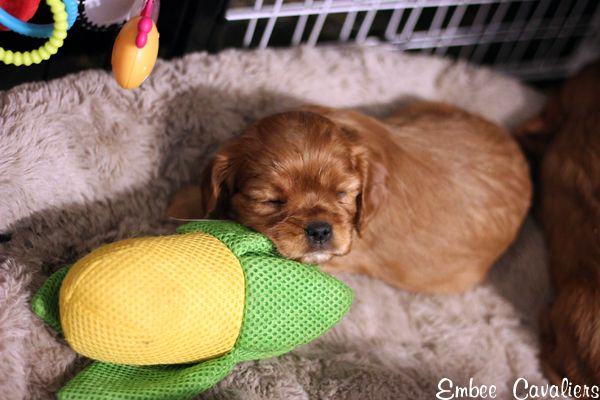 We also had a wonderful visit on the weekend from Remy. Remy is Molly and Cooper's daughter from our litter in the summer. You may remember her as Sabre. 4 month old puppies are notorious for being all legs, and very bald! It was a cold and yucky day but her Mom really wanted to try and get some photos of her. We weren't out very long, but I think we made out ok considering how yucky it was out.
Pretty girl, even if she's all legs right now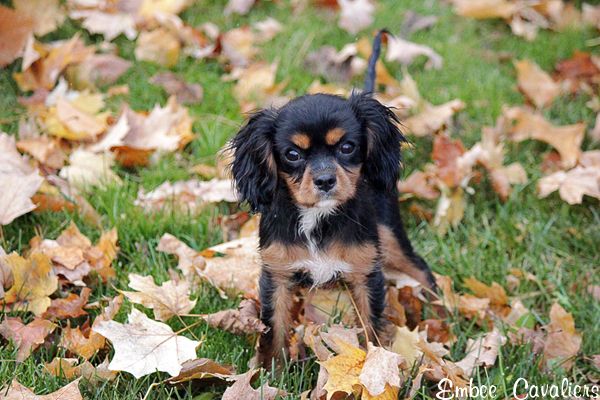 Sisters, they definitely knew each other and had a blast wrestling and running around together. Remy in front, Coco behind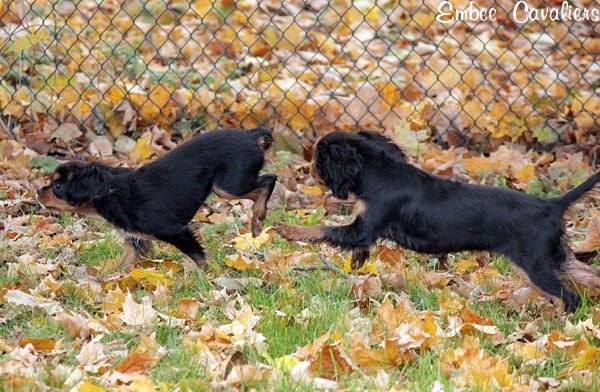 I love this shot because it captures her temperament. She's always ready for what's coming next!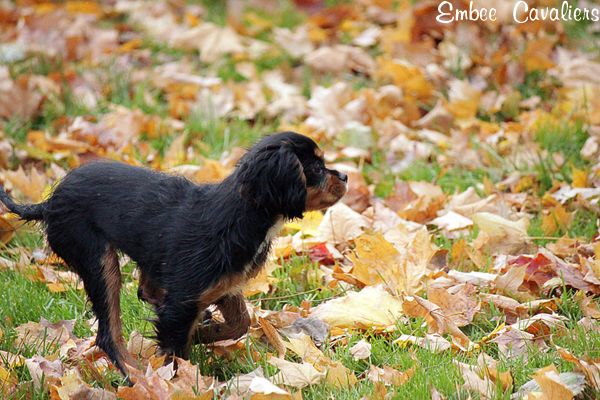 And lastly Miss Coco Puff. We're off to conformation handling class tonight. Miss Puff seems to love it.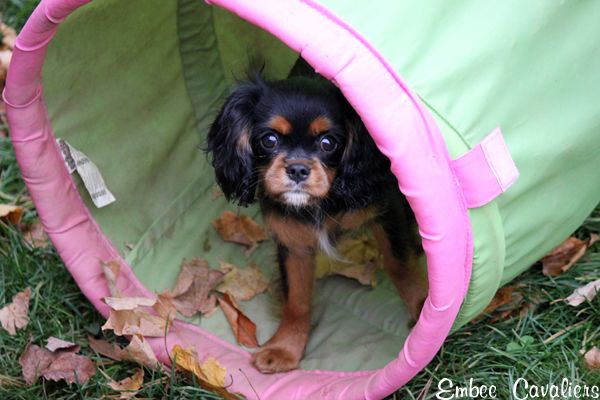 To another busy week ahead.